Time to ring in the New Year. Sweet Daddy D is wishing everyone a happy, healthy and prosperous New Year. Here are a few of my Traditional New Year's Recipes that are perfect for this time of year…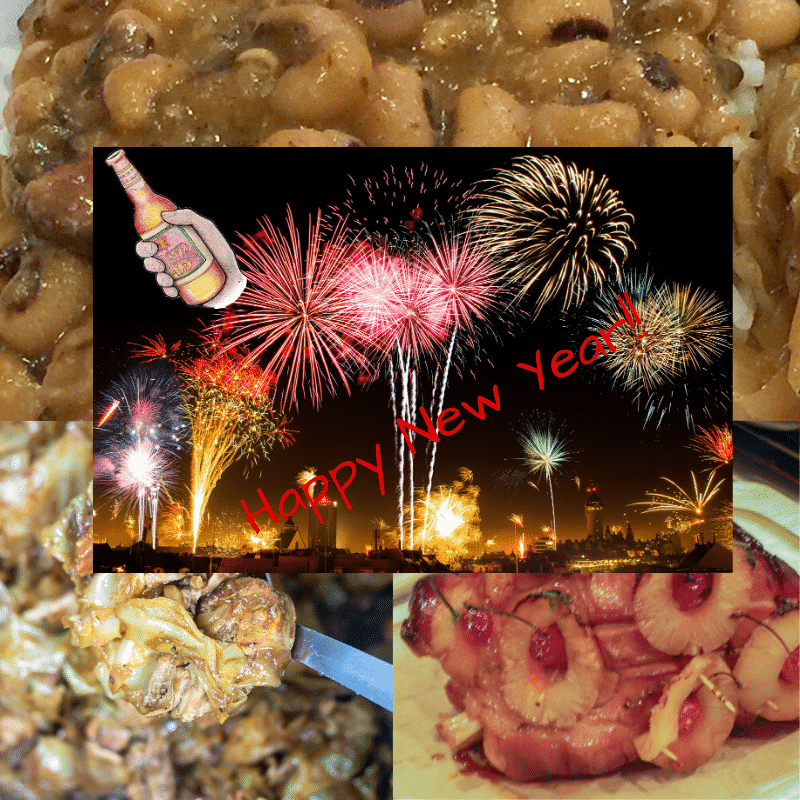 Don't forget to have your Cabbage, Black-eyed Peas and Ham on New Year's day to assure Health, Wealth and Prosperity for the coming year. The past year has been great but we know this New Year will be even better for all of you!!
This post is not sponsored, but you will find affiliate links on this page. As an Amazon Associate, I earn from qualifying purchases. The price you pay as a consumer does not change, but I may make a small commission based on your purchase.
Yeah You Right!
If you make this recipe, please tell us about it in the Comments section below and make sure to LEAVE A RATING ON THE RECIPE. Post a picture on our Facebook page or on Instagram with a #firstyouhaveabeer. Make sure to Pin it on Pinterest. Follow us on Facebook, Instagram, Twitter and Pinterest and make sure to share this with your friends…they will love you for it. SIGN UP FOR OUR EMAIL UPDATES below so you don't miss anything!