Welcome to my website, where we'll explore the unique culture and heritage of New Orleans and South Louisiana. It's my hope you'll find many things that will interest and enlighten you here. South Louisiana's rich heritage is forged from the cultures of many nations and ethnicities. Of course, the first thing that comes to mind when you mention South Louisiana is the food. It's unique and wonderful, blending diverse cuisines into a unique array of tastes that is immediately recognized as Cajun and Creole. While the spectrum of South Louisiana cuisine is wide, food is only the tip of the cultural iceberg. New Orleans and South Louisiana's cultural heritage also expresses itself in music, art and history, which are as unique as it's culinary presence. Whether you are interested in learning more about Creole and Cajun food, learning some new recipes or interested in hearing about the many unique tiles that form the mosaic of South Louisiana culture (and how we celebrate it), I hope you find something that interests you here.
Who is Sweet Daddy D?
Born and raised in New Orleans and South Louisiana, I always took for granted the rich cultural offerings of the region. My real appreciation for South Louisiana's culture didn't develop until I spent twenty years on the East Coast. Not only did I miss the unique atmosphere of South Louisiana, I immediately recognized the interest and fascination that people from other areas have with our culture, particularly the food. I saw how much joy and wonderment it evoked and the interest it sparked. Back home now, I want to learn more about the history and culture of South Louisiana myself and look forward to sharing some of that cultural uniqueness with you. I'm Dave and Sweet Daddy D is my personification of this journey.
Thomas Jefferson once said, "...but though an old man, I am but a young gardener", well I am but a young cook. (Actually, I am even a younger gardener, but that's a subject for another time). I am a self-taught, actually still learning, wannabe chef; a post-60-year-old father of two grown kids and a lucky husband of one. I was born in New Orleans then moved with my family to St. Mary Parish after seventh-grade. Between those two places, I was emersed in Creole and Cajun culture. My family and my wife's family go back generations in South Louisiana.
I'm the creator, writer, chief-inquisitor, photographer, publisher and dishwasher here in my little corner of the e-universe. I started cooking when I was about 12 or 13, influenced by my mother (The Mother Unit) and cooking shows on Public TV. The first one I remember is The French Chef, Julia Child, but growing up in New Orleans I was also lucky enough to watch Chef Paul Prudhomme on TV where he introduced Cajun and Creole cuisine to the world. There are many, many others. I have always been fascinated with great chefs, particularly those that focused on Creole and Cajun cuisines. I've also been lucky enough to run across many other great cooks in everyday life who have influenced me in one way or another. It's not an exaggeration to say that most people in South Louisiana are great cooks, both women and men, who naturally continued the customs and traditions of their families. Being born and raised in New Orleans and South Louisiana, I am heavily influenced by the cuisine of this region and how it is intertwined with the other cultural components that define South Louisiana. I am also fascinated with many other cuisines and methods and discover that there is usually a connection between various cultures that are fun to discover.
Why is my website called "
First...You Have a Beer"
?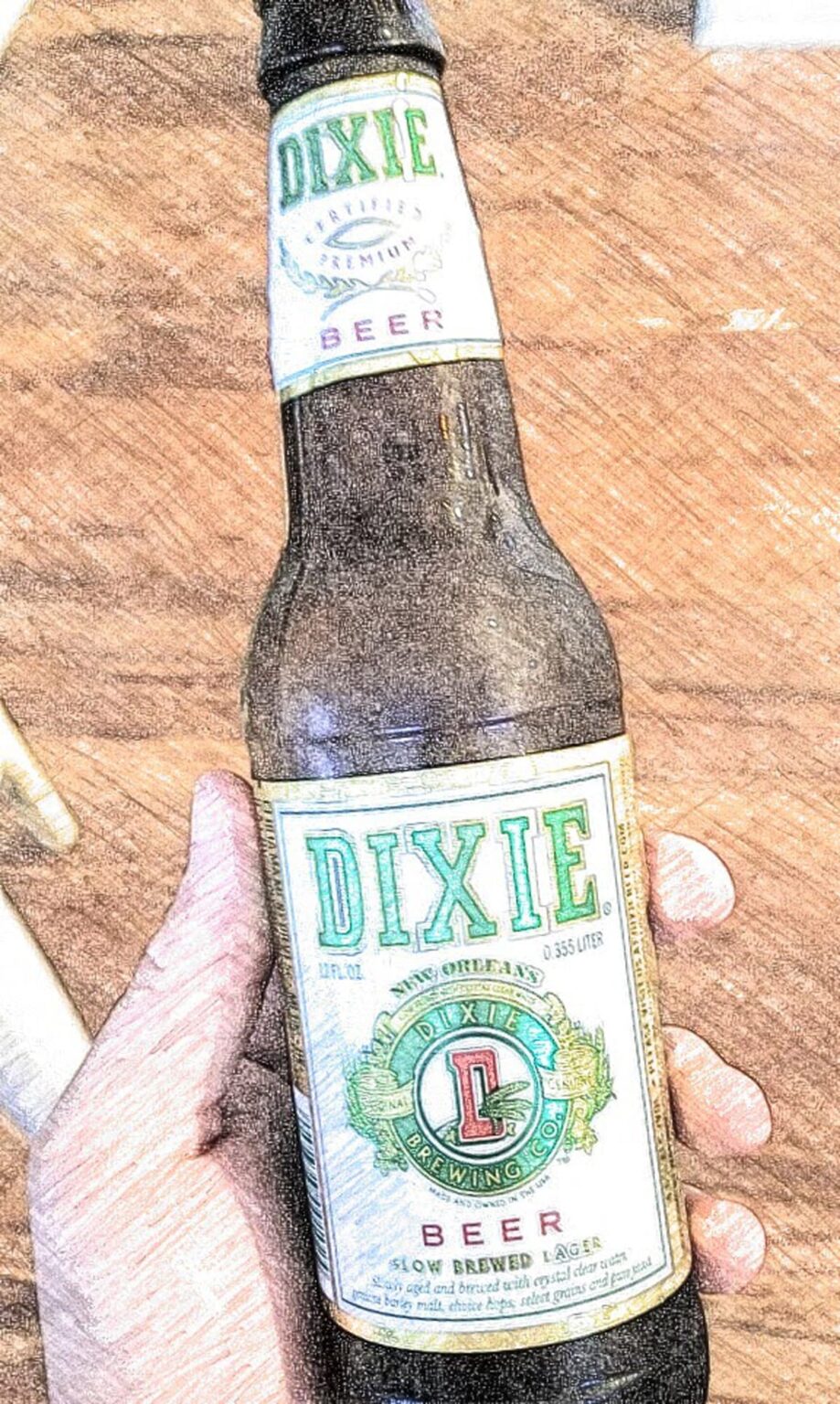 In South Louisiana, most recipes start out with First, you make a roux, but I think it starts way before you stand in front of the stove. Depending upon one's level of experience and expertise in the kitchen, tackling new recipes can be full of angst. Cooking should be the time that takes us away from the stress but unless you're a fairly experienced cook, by the time you need to make that roux, you could be so worked up that everything spirals downhill in a hurry. There is a saying in Louisana that captures the attitude of the region and we use it quite often...Laissez les bons temps rouler..."Let the Good Times Roll". So whether you're learning new recipes or getting ready for a Mardi Gras parade, there is no room for angst..so if you want to Laissez les bons temps rouler, First...You Have a Beer!
How do we eliminate the angst?
Preparation is the key! Preparation eliminates angst! To be properly prepared, you should be in the right frame of mind. First...you have a beer portrays that process. It ain't rocket science, we're cooking. Familiarize yourself with the entire recipe before you get started: that's the ingredients, preparation of those ingredients, the cooking process and the required kitchen equipment and tools. But, when everyday life happens, take a deep breath, relax and I suggest that First...you have a beer. Read my article First...You Have a Beer and you'll see what I mean.
So what can you expect from this website?
Well, of course, recipes. These include my take on classic South Louisiana dishes, like Cajun Jambalaya, Shrimp Creole and Crawfish Bisque, just to name a few, but some are completely original creations. While the focus of this site is South Louisiana culture, I do follow the string into other cuisines and cultures that are easily related to us. The recipes here are ones that I have created, written and tested and in many cases, are recipes I make for family and friends regularly. Some of these recipes are modified from dishes that I grew up with, whether or not they are directly related to Louisiana. My recipes and cooking methods are generally traditional. I'll simmer in a cast iron pot or a Dutch oven, sauté, smother, roast, smoke and grill in a traditional fashion. I don't have anything against Crock Pots or Instant Pots or the like, but most of my recipes are developed and tested in good ol' pots and pans and over real fire! I've learned to never say never, so one day I'll probably get the urge to create an Instant Pot or sous vide recipe and when I do, you'll know it.
Besides recipes, we'll also learn about other facets of South Louisiana culture-music, heritage, history, geography, traditions and customs, festivals, art, people....it's almost endless. As in South Louisana culture itself, you'll find a little something extra. We call it Lagniappe (pronounced LAN-YAP) and that's where you'll find articles that dive a little deeper into these other facets of Louisiana culture and heritage.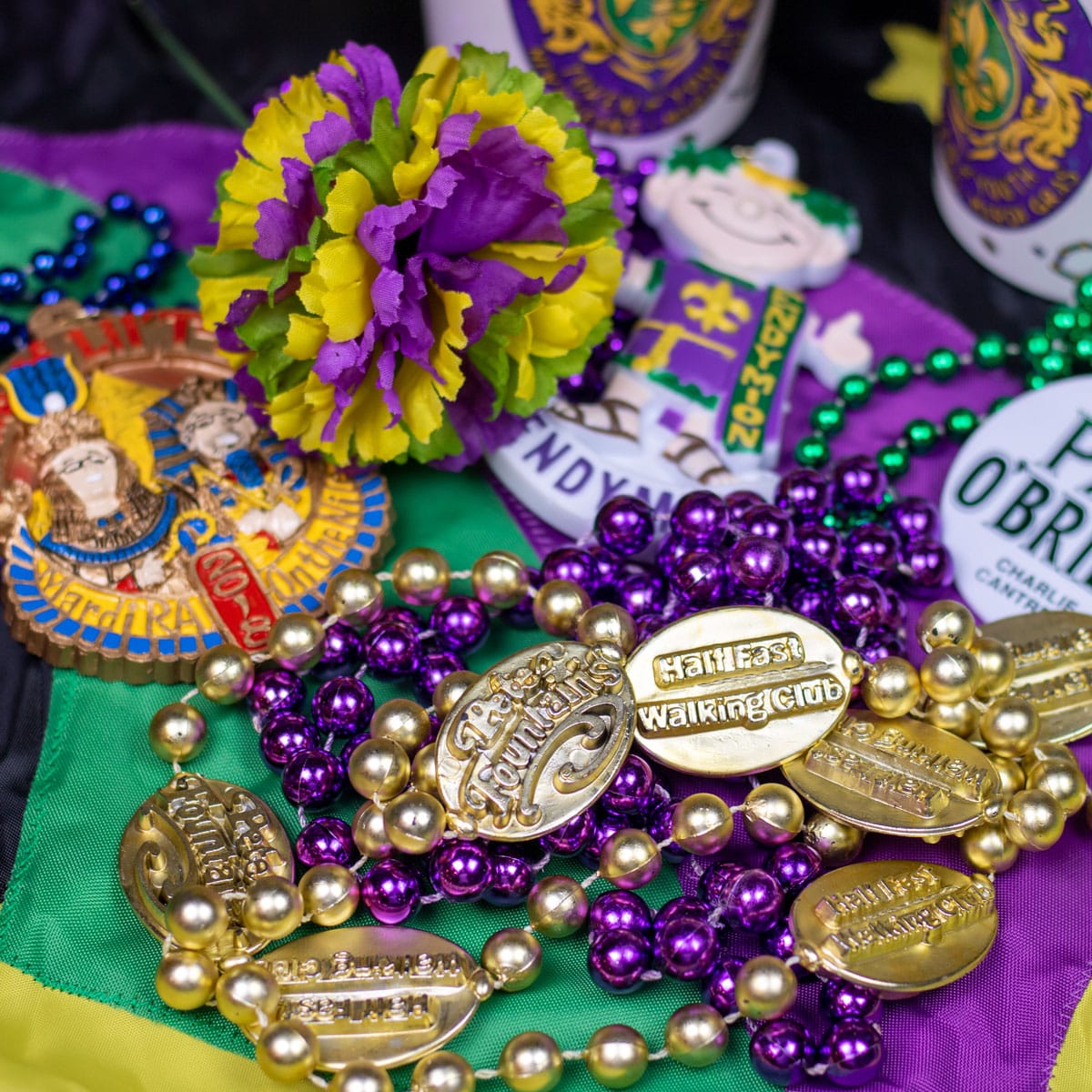 My Recipes
I can't wait for you to try some of my recipes...take a deep breath, pop the top of a beer and read it all the way through. I try to give you a good idea of how much time it will take to prep and cook my recipe, but those are estimates based upon my experience. Yours may differ. You'll see a section of ingredients called Heres What You Need. Generally, these are the ingredients available and used in Louisiana cooking. Some of these may not be available where you live so making substitutes for your locale or tastes is perfect and recommended. If you need some suggestions on that, drop me a note. Don't get over anal on the measurements. The measurements I use in the recipes come from my testing and they reflect my preferences and taste. You should look at the measurements as a guide which you can follow exactly, or as a suggestion. Just try to keep things proportional. Besides, if your Cajun Grandmother catches you measuring everything, you'll be in for trouble. The Here's What You Do section is your guide on how to make the recipe. If you have properly prepared, it's more of an assembly of the recipe and that's always more fun-you build the flavors one level at a time and the results are awesome! I try to include some Hints and Tips to simplify and clarify and to provide more information on certain ingredients or methods. Most of the recipes will be attached to an article with step-by-step details and photos, but if you need or want more information, just reach out to me. My intent in sharing these recipes is for you to eventually make them your own-start by trying it the way I wrote it, then make tweaks and adjustments that fit your particular tastes.
On most recipes, you will find nutritional information. I am not a nutritionist and if you have some restrictive dietary concerns, you should not rely on this information-food allergies are real! I offer this information as a relative representation of the ingredients but I do spend a lot of time trying to get it right. It's offered for informational purposes only. If you have allergies or intolerances, you should proceed with caution-I do not and should not give you any guidance in this area. As we know "Healthy" is a relative term and I doubt many people sit down to a big bowl of Oyster-Artichoke Bisque and worry too much about the calories. While nothing exceeds like excess, moderation is often the key.
The Fine Print
Its the Twenty-first Century so we have to be aware of the risks of this wonderful technology which allows us to share this space. I very much appreciate your being here and I respect your privacy. First...You Have a Beer is an informational and entertainment platform and is no way intended to be any more than that. I hope you enjoy and get a lot out of it and come back often. To keep everything friendly, please refer to my Privacy Policy and Terms of Use which govern the use of the site, its photography and recipes. I have advertising and affiliate relationships that are intended to provide compensation and you can read more about those as well.
Whether you plan a trip to New Orleans or South Louisana or just have an interest in learning about the culture and food of the region, join me as I learn and share more about all things South Louisana. I'd love some feedback from you in the ratings and comments. I publish updates via email of new recipes and articles for those who sign up to receive them. I also publish a Facebook Page and share things on Pinterest, Twitter and Instagram. These are all great ways for you to share what we do here with your friends and give me some feedback to let me know how I'm doing and what's on your mind. If you have any questions or ideas, leave them in the comment section or if you feel like it, shoot me an email at [email protected]. In sharing what I learn with you, I hope to spark your interest in the culture and show you a few recipes that you'll like and make your own. I may even come up with a little lagniappe for you!
Yeah You Right!