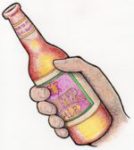 Smothered Cabbage
Smothered Cabbage is first rate comfort food and often overlooked. Smother it slowly in in its own juices, flavored with creole seasoning and a few herbs and spices and some delicious pork fat. The natural sweetness is drawn out and renders a warming and satisfying creole treat. It's too good for just New Years Day!
Print
Pin
Rate
Here's What You Need
2

tablespoons

bacon grease

2

pork chops bone-in with some fat

1

head

green cabbage

chopped

1

large

yellow onion

sliced

4 -5

cloves

garlic

rough chop

1

tablespoon

sugar

1/4

cup

Chicken Stock
Herb and Spice Blend
1

teaspoon

kosher salt

1

teaspoon

dry thyme

1

teaspoon

fresh ground black pepper

1

teaspoon

creole seasoning

plus some for the pork chops

2

bay leaves
Here's What You Do
Sprinkle the pork chops with kosher salt and pepper and creole seasoning and set aside.

Remove the outer leaves and cut out the hard stem of the cabbage. Slice cabbage in half, then slice each half across in 4 to 6 pieces.

Slice onion into thick rings and then cut the rings in half; rough chop the garlic

Heat bacon grease in a Dutch oven over medium high heat.

Brown the pork chops on both sides in the bacon grease. When browned, remove the pork chops from the pan and set aside.

Add the onions and sauté until starting to soften and brown on the edges.

Add the garlic and stir until aromatic, about 2 minutes.

Add in the cabbage a handful at a time. Stir well and allow to cook down a little before you add more. You may have to let it cook down a bit before you add all of the cabbage.

Add the herbs and spices, sugar and the bay leaves. Mix well.

Add back the pork chops. Lower the heat to medium low and cover the pot. Check in about 10 to 15 minutes and stir. The cabbage should be giving off some water so add chicken stock only if needed.

Add no more than a 1/4 cup of chicken stock and only if needed, there may adequate liquid rendered from the cabbage and no need to add any additional, mix well. If you add a little too much stock, just let it cook a little off.

Allow the cabbage to simmer uncovered for a few minutes, stirring occasionally.

Cover and continue to simmer for about 30 minutes until the cabbage is completely cooked down. Then remove the cover, increase the heat and allow some browning and some of the excess liquid to cook off. Then its done!
Recipe Notes
If pork chops are not available, other cuts of pork can be used as the seasoning meat like smoked ham hocks. Try to use something with a little fat.