It's that time of year again...finally! Are you a fan or a fanatic? Football season is upon us and it's impossible for a lot of us not to celebrate our teams. Whether it's an NFL team, a high school team, or a college team the best and most traditional way to celebrate them is a Tailgate Party! Let's do it right! Here are some of Sweet Daddy D's favorite dishes and lots of ideas to make your pregame celebration second to none!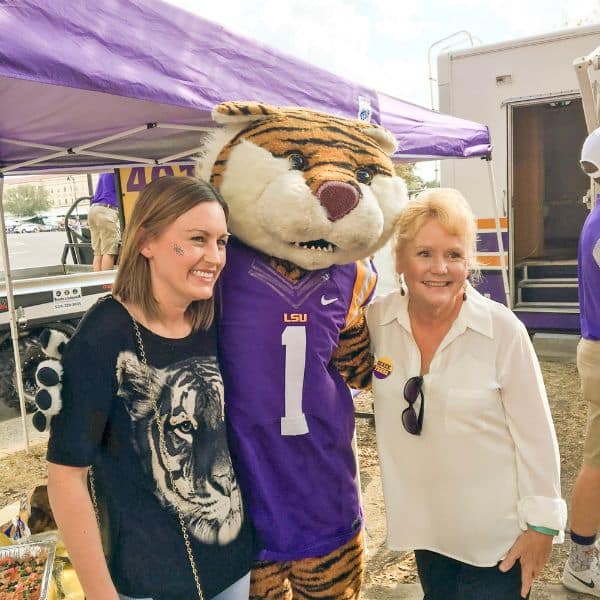 This post is not sponsored, but you will find affiliate links on this page. As an Amazon Associate, I earn from qualifying purchases. The price you pay as a consumer does not change, but I may make a small commission based on your purchase.
Jump to:
What Makes a Great Tailgate Party?
The best Tailgate Parties get everyone psyched and warmed up for the big game. Most traditional Tailgates take place just outside the stadium, but a Tailgate-themed party at your home can be a blast! After all, most big games are on TV, so let's go big! Tailgate parties usually start a few hours before the game, so keep that in mind when you plan yours.
Some essential items you'll want to have:
Of course, we start with food! Plan to have a variety of food because there will be a lot of nibbling. Pick one or two main dishes that can serve a crowd while being kept warm for a while.
Have both hard and soft drinks. Most Tailgate Parties will have both adults and children, so make sure there is something for everyone. It is perfectly fine (and highly recommended) to ask your guests to bring whatever they are drinking.
Plastic cups, paper plates, paper napkins, and plastic utensils are Tailgate essentials. Many times you can get these themed for your team.
Have lots of trash bags!
Ice, my goodness, don't forget to have lots of ice. This ice chest on wheels is great for an easy setup.
Music: Download your team's fight song and blast it at various times before the game. If you're out at the stadium, some nice Bluetooth Speakers are essential.
Games: The party will be going on for a while and there will be kids and adults that will act like kids. Cornhole is becoming a mainstay for Tailgate parties and you can get it themed for almost any team! Don't forget to have a Football Squares Board!
Keep an eye on the weather: In my opinion, Tailgate parties happen rain or shine. Out at the stadium, have a tent or some umbrellas to get out of the sun or rain. A few of these battery-operated fans will help out when it's hot.
Miscellaneous items: A chafing dish is a handy thing to have. This small gas Weber Grill is perfect for a Tailgate, and you won't have to worry about dealing with burning charcoal.
Think big! If you want to invest in your tailgate bona fides, maybe it's an outdoor Jambalaya cooker or a portable outdoor fryer that you need. Want to fry a turkey? You'll need this turkey frying rig. Grab a small, quiet generator to round out your set-up, then add a flat-screen television, antenna, and stand! Now you're hosting the ultimate tailgating experience.
What are your essentials for a Tailgate Party? Leave them in the Comment section below.
Everyone will have more fun when they have some skin in the Game!
Get your guests invested in the score! Football Squares will keep everyone interested in the game, even those that don't follow football. If you're not familiar with a Squares Board, contact me and I'll go over it with you.
These Le Bon Papa Seasoning Products are essential during Football Season. Hosting a small Football Watch Party? Try a couple of bags of Le Bon Papa's Jambalaya Mix. Just add some chicken and sausage and follow the directions for some great Jambalaya made quickly on top of the stove. Frying up some catfish or shrimp? You need Le Bon Papa's Cajun Seafood Fry. Le Bon Papa's Creole Seasoning is the secret ingredient you are missing in all your recipes!
Order now and use code FYHAB10 for 10% off your order!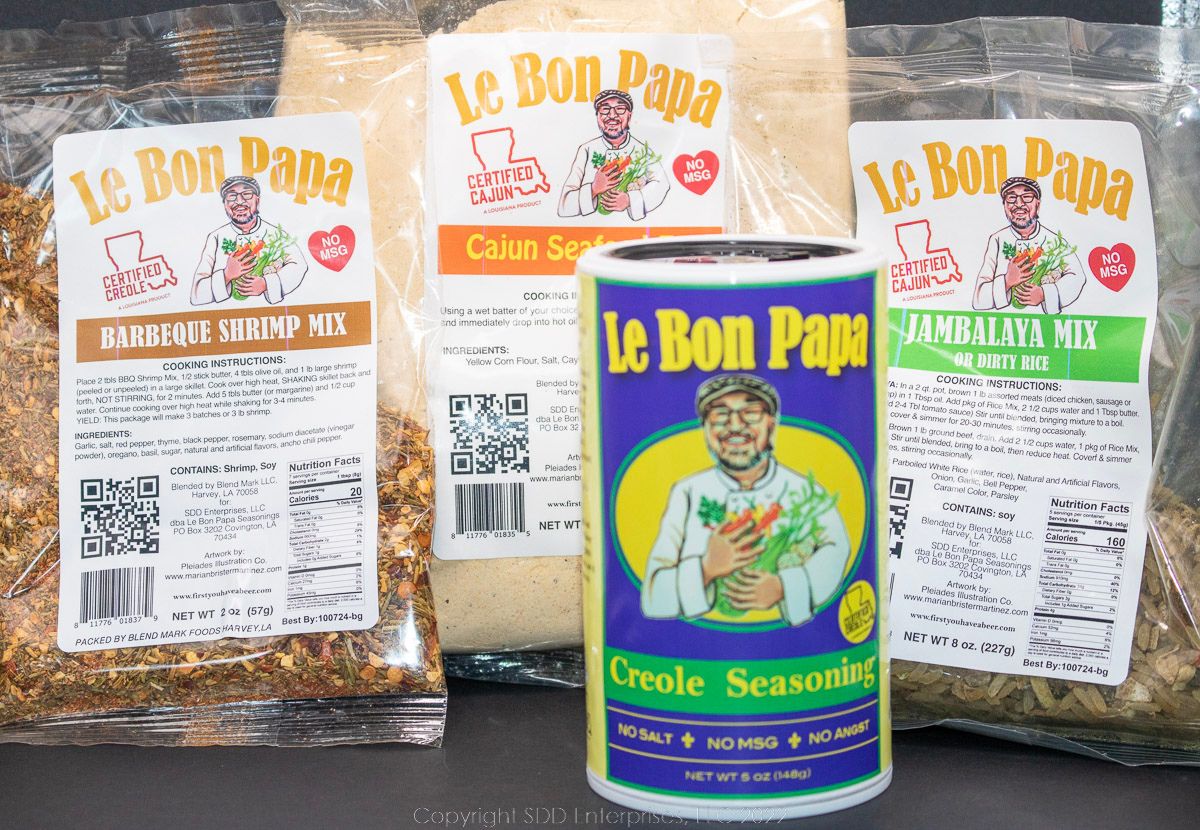 Main Dishes
Tailgate Parties last a while and people come and go. Serve something that can be kept warm and people can munch on when they are ready. Here are some very popular recipes that can easily be doubled or tripled to match your crowd:
Want to Make a Name For Yourself?
This may be over the top, but some ideas for an ultimate Tailgate food experience, are Boiled Crawfish, Roasted Pig, Smoked brisket, or pork butt. It's a great time to grill just about anything from Hamburgers and Hotdogs to Steaks. Try a Cajun-style Fried Turkey!
Berto's Cajun Fried Turkey
Injected and rubbed with Cajun seasoning, then deep-fried to a golden brown. Crispy on the outside and tender and juicy on the inside. It's much more than finger-lickin' good!
Check out this recipe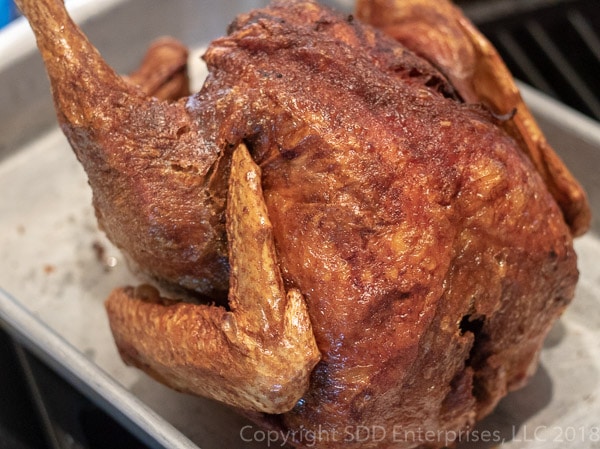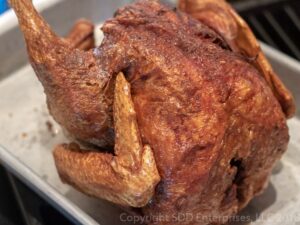 Other Recipes That Can Be Made in Large Quantities
Here are some other Sweet Daddy D's recipes that can be made in large quantities:
Sides and Salads
A great Tailgate Party doesn't just have food, they have a SPREAD! These are popular recipes perfect for grazing!
Sign up for my email notifications of new recipes and posts right HERE.
Hors d'oeuvres
When putting together your Tailgate plan, think snacks, snacks, snacks. Lots of chips and dips, maybe some popcorn, and Deviled Eggs are almost mandatory. Here are two of Sweet Daddy D's snacks that can be prepared the day before and are sure to please.
Hints and Tips (FAQ)
How do I keep my Tailgate food safe?
Although I am not a food scientist, I follow the simple USDA guidelines for holding food: hot foods should be held at greater than 140 degrees Fahrenheit and cold food should be held at less than 41 degrees Fahrenheit. Check out this USDA article for more in-depth information on food safety. Chafing dishes do a great job, and make sure to have lots of ice! This Infrared Thermometer from ThermoWorks is a handy, portable tool to help keep track of the temperature.
What should I bring?
Don't shy away from this question! Everyone wants to contribute. If you're the host, let someone bring a salad or a dessert. Cookies are always good. If you are a guest, make sure you ask that question! Remember, everyone should bring what they like to drink.
What if I can't go to the stadium?
No worries, you can still Tailgate at home. With just about every game on TV these days, have a Tailgate-themed Open House. It's a blast and you don't have to worry about parking!
Should I invite fans from the other team?
Absolutely, the rivalry is part of the fun. Learn about the other Team's traditions. Be respectful and enjoy it for what it is...it's a game!
What should I wear to a Tailgate Party?
Wear your team's colors! Your Tailgate Party, whether it's at the stadium or at home should be full of your team's colors; banners, flags, posters, and anything else that you can think of.
If this is helpful to you, let us know:
Tell us about it in the Comments section below
Questions or Comments? that's the place!
SIGN UP FOR OUR EMAIL UPDATES so you don't miss anything!
Post a picture and share it with your friends on our Social Media: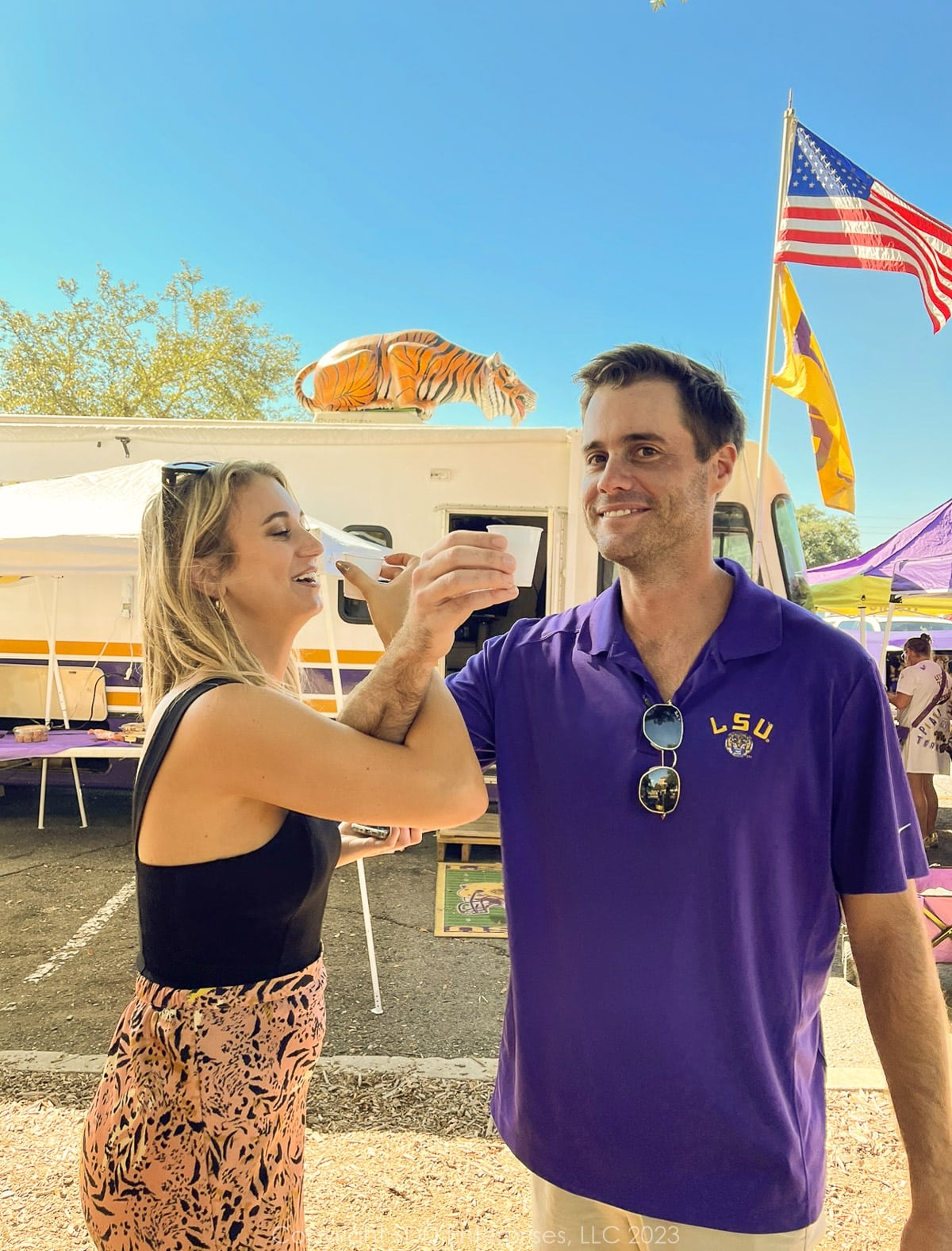 Yeah You Right!