We're always looking for ways to introduce great flavor to our dishes and there aren't many more effective ways than applying a dry rub. A good rub can send the flavor anywhere in the world. Sweet Daddy D's Cajun Dry Rub is a simple, all-purpose rub that gives anything a nice Cajun vibe. Try it on pork, chicken, beef or seafood, you're going to love it.
Here is what you need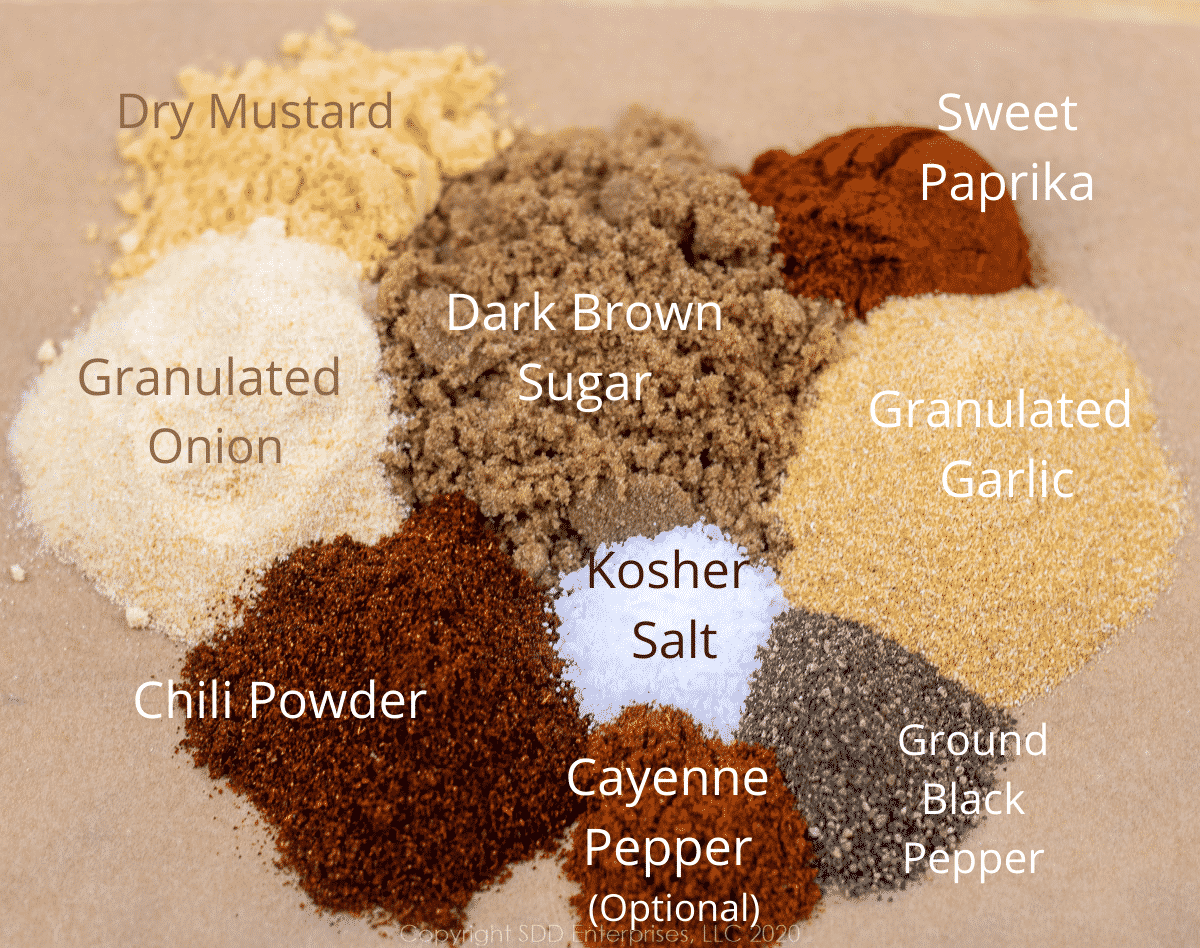 Equipment
All you need is this plastic container with an airtight lid.
This post is not sponsored, but you will find affiliate links on this page. As an Amazon Associate, I earn from qualifying purchases. The price you pay as a consumer does not change, but I may make a small commission based on your purchase.
Here is What you do
First...you have a beer. Of course, you do. Read the recipe and make sure you have all the ingredients and a nice airtight container to store it in.
Make the rub
So take a swig of beer, then measure each ingredient into a container with an airtight lid. Take another swig of beer. Put the lid on the container and shake like a mad Cajun. Take another sip of beer and shake some more. That's it. Now use it liberally on anything that needs rubbing.
Apply the rub
Most meats and fish will absorb the flavors of the rub if given enough time. This recipe does not use much salt, so you could sprinkle some salt on the meat and let ot sit for about 15 to 30 minutes. That will start drawing out some moisture to the surface which will help this rub stick. Add generous portions of Sweet Daddy D's Cajun Rub to all sides and nooks and crannies of the meat or fish. Let it sit at least 30 minutes. Optionally you can wrap the meat in plastic wrap after applying the rub and let it sit in the fridge overnight.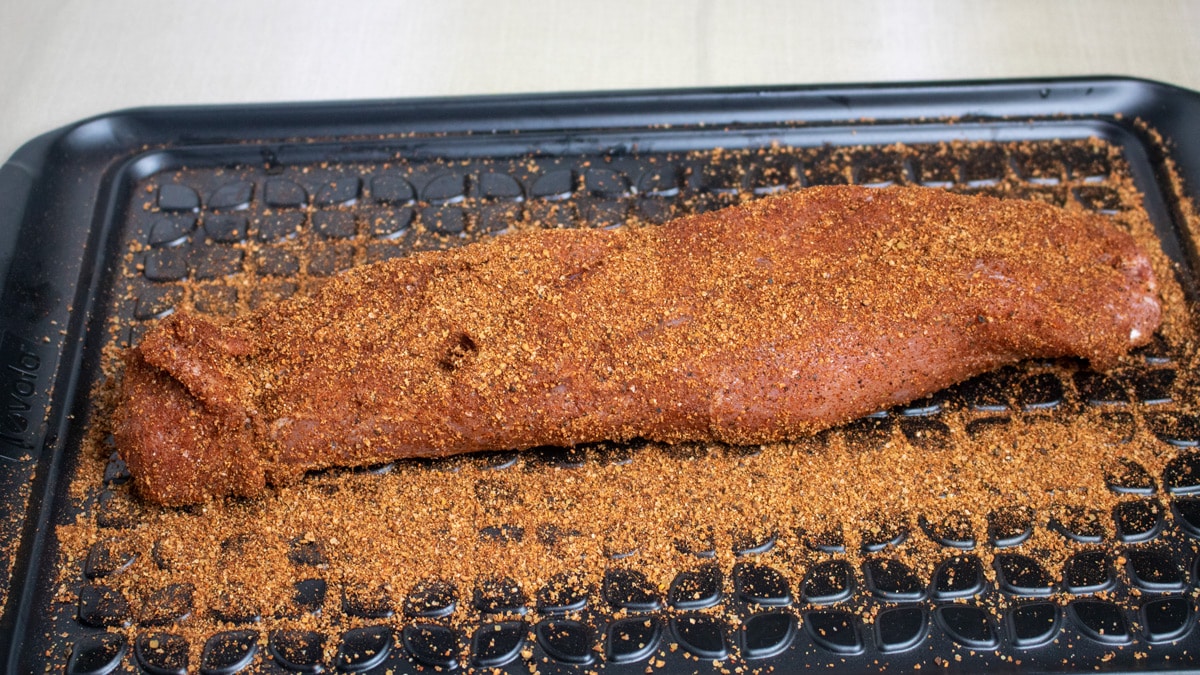 Hints and Tips
Can I substitute ingredients?
Sure. The best thing about making your own rubs is that you can make them the way you like them. Many commercial blends have way too much salt and some sort of anti-caking ingredient. Adjust the quantities of these ingredients to suit your personal taste. I recommend doing it my way the first time, then adjust it as you like from then on. Add more or less Cayenne pepper depending on how hot you like things. You can leave the salt out all together if you want a salt free rub.
Does this rub need help adhering to the meat?
Lots of times you see people putting mustard, mayo or oil on the meat to help the rub stick. I don't think that's necessary. Although those won't affect the flavor very much, it's more ingredients. The salt will draw out moisture which helps the rub stick-that is all you need. Make sure to put ample amounts of rub, then give it enough time to do its job.
Is Cajun Rub spicy?
It's a common misconception that Cajun and Creole spices are hot and spicy. Sure, there are some that have a bit of pepper, but mostly Cajun and Creole seasonings are full of flavor that round out and fortify a dishes natural taste. Too much pepper can overwhelm and that's not what Cajun and Creole seasonings are intended to do.
How do I store this rub?
Mix the whole thing up in a plastic container with an airtight lid. Store it in a dry, dark spot for up to a year (not that it will last that long). The brown sugar may clump up a bit, bt just give the container a vigerous shake before using. When it's time to make more, just use the same container and add the new studff to what you have left.
If you make this recipe:
Tell us about it in the Comments section below
LEAVE A RATING ON THE RECIPE-worthy of 5-Stars?
Questions or Comments? that's the place!
SIGN UP FOR OUR EMAIL UPDATES so you don't miss anything!
Post a picture and share it with your friends on our Social Media:
Yeah You Right!
Recipe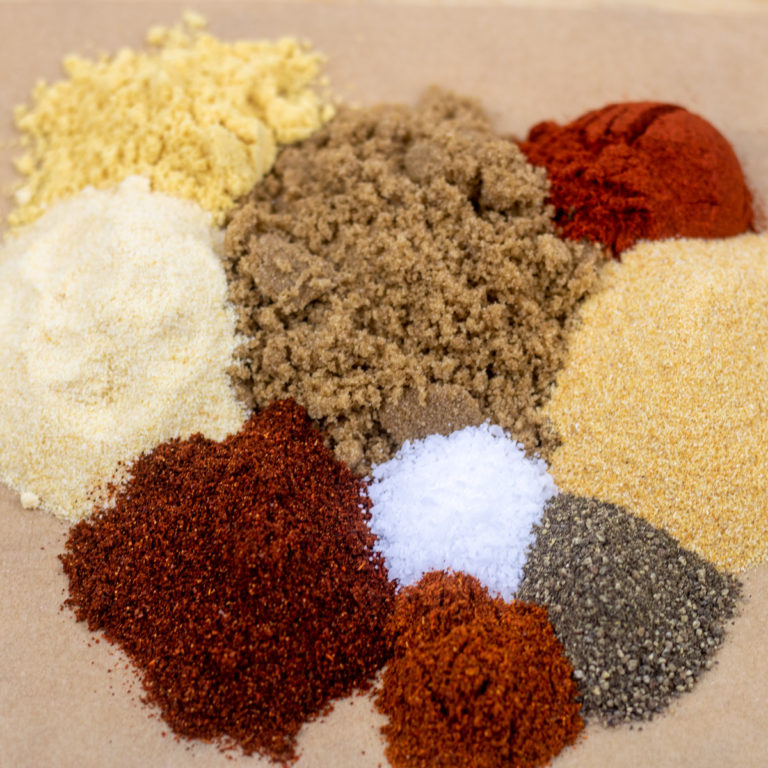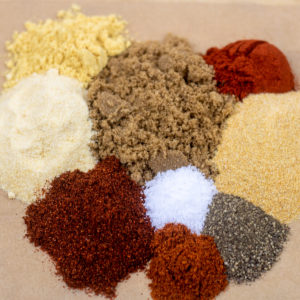 Cajun Rub
Here is a sweet and savory all-purpose dry rub that gives a Cajun kick to pork, chicken, seafood and beef.
Print
Pin
Rate
Here's What You Need
1

tablespoon

sweet paprika

4

tablespoons

dark brown sugar

1

tablespoon

dry mustard

2

tablespoons

granulated garlic

2

tablespoons

granulated onion

1

tablespoon

chili powder

1

teaspoon

kosher salt

1

teaspoon

black pepper

fine grind

1

teaspoon

cayenne pepper

optional
Here's What You Do
Mix all ingredients together and store in an airtight container.

Apply liberally to chicken, pork, seafood and beef. Allow about 30 minutes to rest.
Recipe Notes
For a salt-free rub, simply eliminate the kosher salt.
Adjust the amount of cayenne pepper according to your desired level of heat. 
Nutrition
Calories:
30
kcal
|
Carbohydrates:
7
g
|
Protein:
1
g
|
Fat:
1
g
|
Saturated Fat:
1
g
|
Sodium:
596
mg
|
Potassium:
63
mg
|
Fiber:
1
g
|
Sugar:
4
g
|
Vitamin A:
485
IU
|
Vitamin C:
1
mg
|
Calcium:
14
mg
|
Iron:
1
mg