Just because it's not peak crawfish season doesn't mean you can't enjoy all your favorite crawfish dishes. If fresh isn't available, try frozen crawfish tails. Frozen Louisiana tail meat is sold in one-pound packages not only in most Louisiana grocery stores but in many stores across the country. But don't forget leftover tails from a crawfish boil. They can contribute a unique character to the flavor profile and if frozen properly, can be enjoyed year-round. Let's take a look at some recipes perfect for leftover or frozen crawfish tails.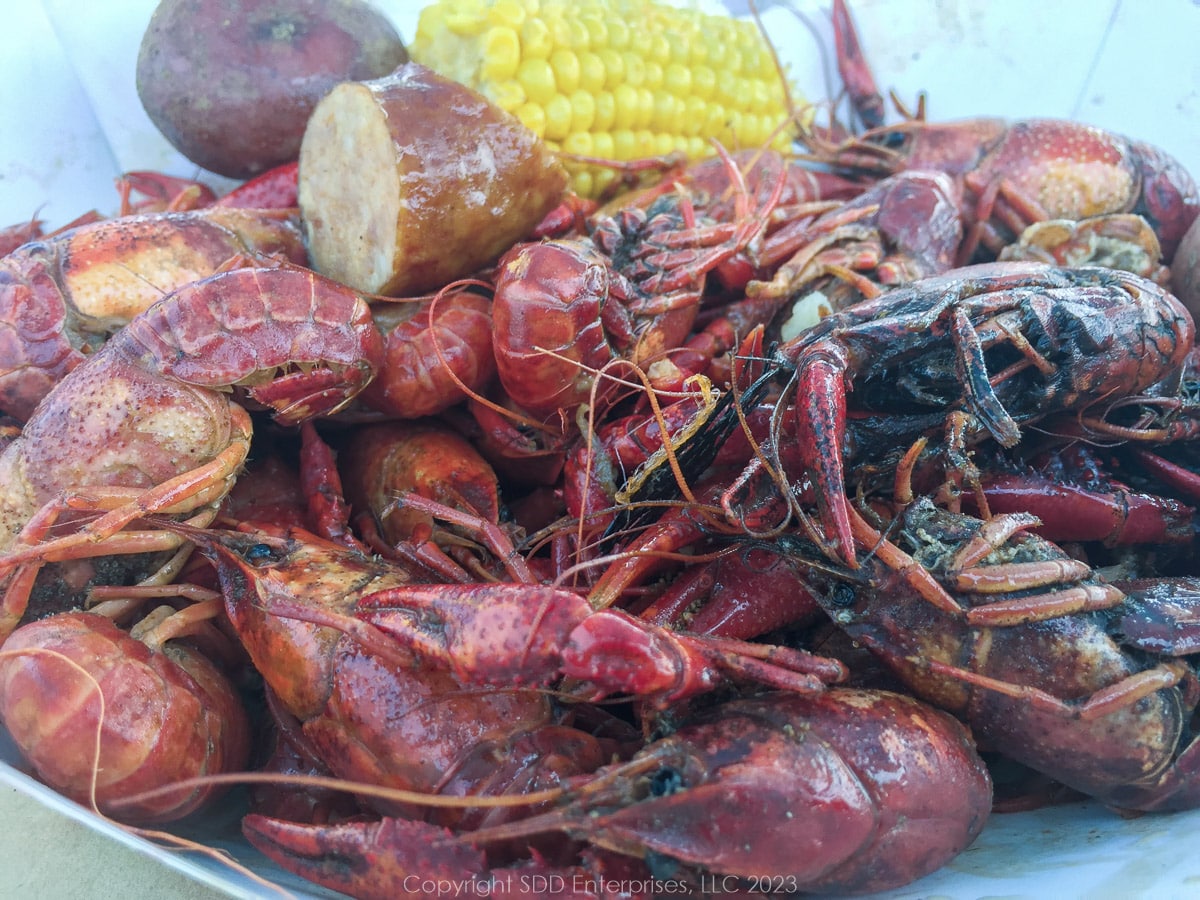 This post is not sponsored, but you will find affiliate links on this page. As an Amazon Associate, I earn from qualifying purchases. The price you pay as a consumer does not change, but I may make a small commission based on your purchase.
Jump to:
What You Need to Know
Advances in crawfish farming, taken in conjunction with "wild caught" crawfish, have stretched crawfish season in Louisiana from as early as November through as late as June. Many environmental factors impact the timing, size, and quality of the crawfish harvest. Peak season, when the most and largest crawfish are available, usually runs in the springtime and early summer. You can bet that the progress of the season is closely tracked by most Cajun cooks watching availability and price. Crawfish tail meat is now available year-round as Louisiana crawfish producers actively market frozen crawfish, usually in one-pound packages.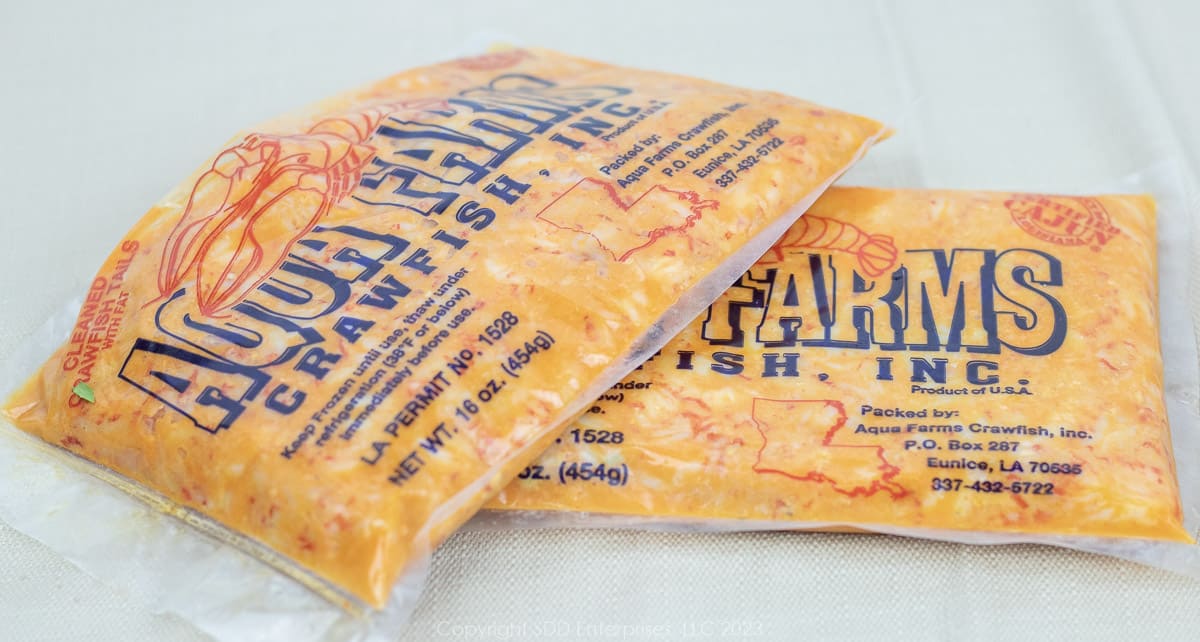 Another great source for year-round tails is leftovers from a boil. The key to delicious crawfish recipes made with leftover tails is making sure that they have been frozen properly. Surprisingly, crawfish don't freeze well, particularly when there is crawfish fat involved unless they are handled properly. (More on crawfish "fat" in the Hints and Tips (FAQs) section below). Louisiana crawfish producers have perfected the technology to rapidly freeze fresh crawfish tail meat and preserve them in special vacuum-sealed packages. For home preservation, just follow this simple process to maintain the quality of your leftovers.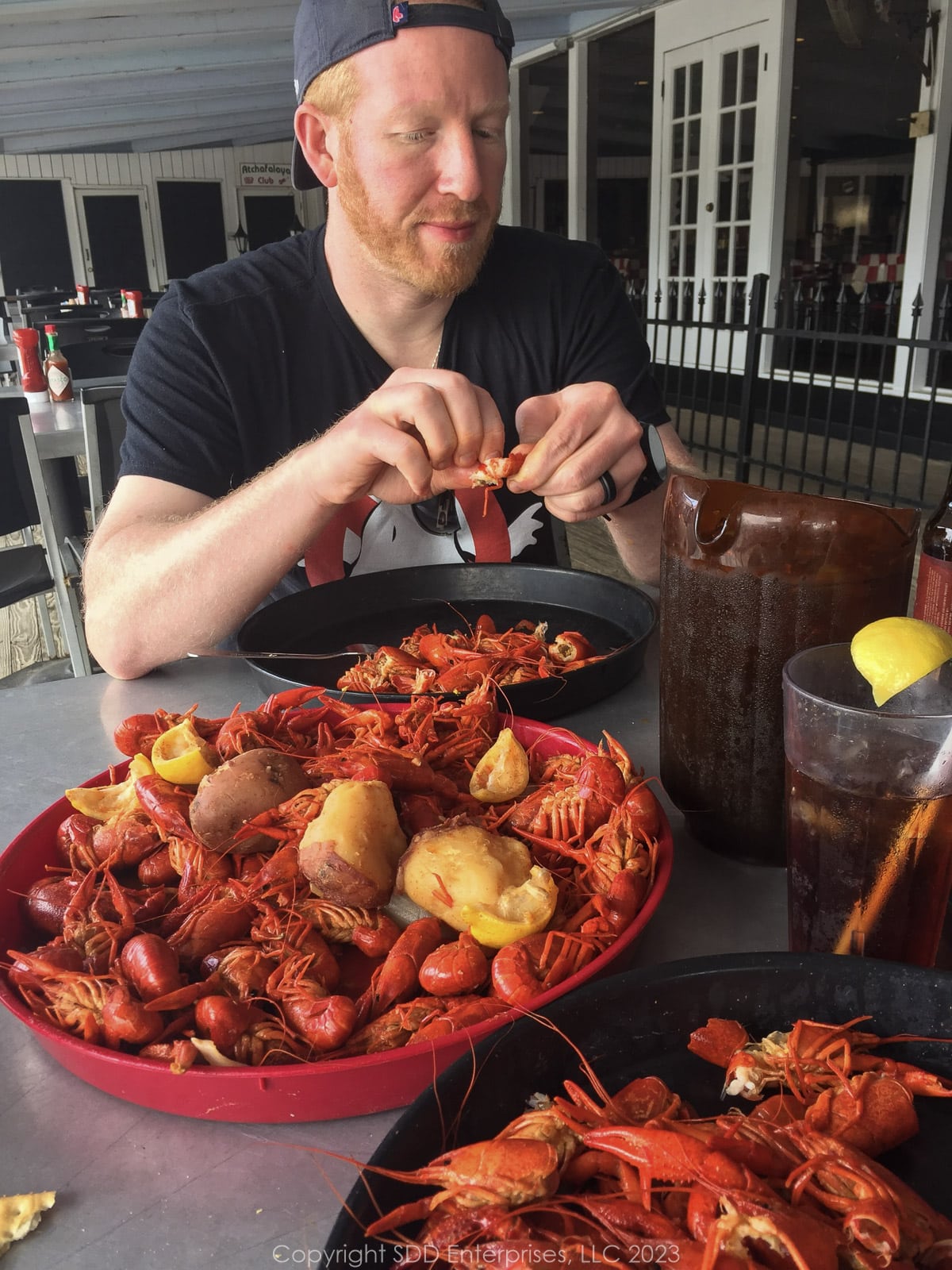 Here's What You Do
Cooked crawfish will maintain their quality for about 3 days refrigerated in airtight containers. If you won't consume them within that time period, peel the tail meat and freeze it. If you use proper techniques, you should be able to freeze the tail meat for 3 to 6 months.
What are the proper techniques?
Peel the tails and pull off any extra stuff like loose skin and the black vein that runs down the center of the tail. The black vein won't kill you but it can be a little gritty when you bite it. Sometimes it's covered with a thin skin of tail meat that is easily removed when you pull out that gritty vien.
That orangish stuff we call crawfish "fat" usually builds up on the front of the tail meat that comes out of the head. Normally we want all of that we can get because it adds a ton of flavor to your recipes. If you don't plan to keep them frozen for very long, leave that on, but if you need to keep them frozen for more than 6 months, try to pull that off. The fat will turn rancid if held for too long, even frozen.
Freeze the crawfish tail meat in an air-tight, freezer-ready container. The best container that I have found is a vacuum sealer bag. If you don't have a vacuum sealer available, use a freezer bag but try to squeeze as much air out of it as possible.
For best results, your freezer temperature should be at zero degrees Fahrenheit.
Label your freezer pack with the freezing date. You should try to freeze them in 1-pound packs as that will give you some flexibility when you want to use them for a recipe.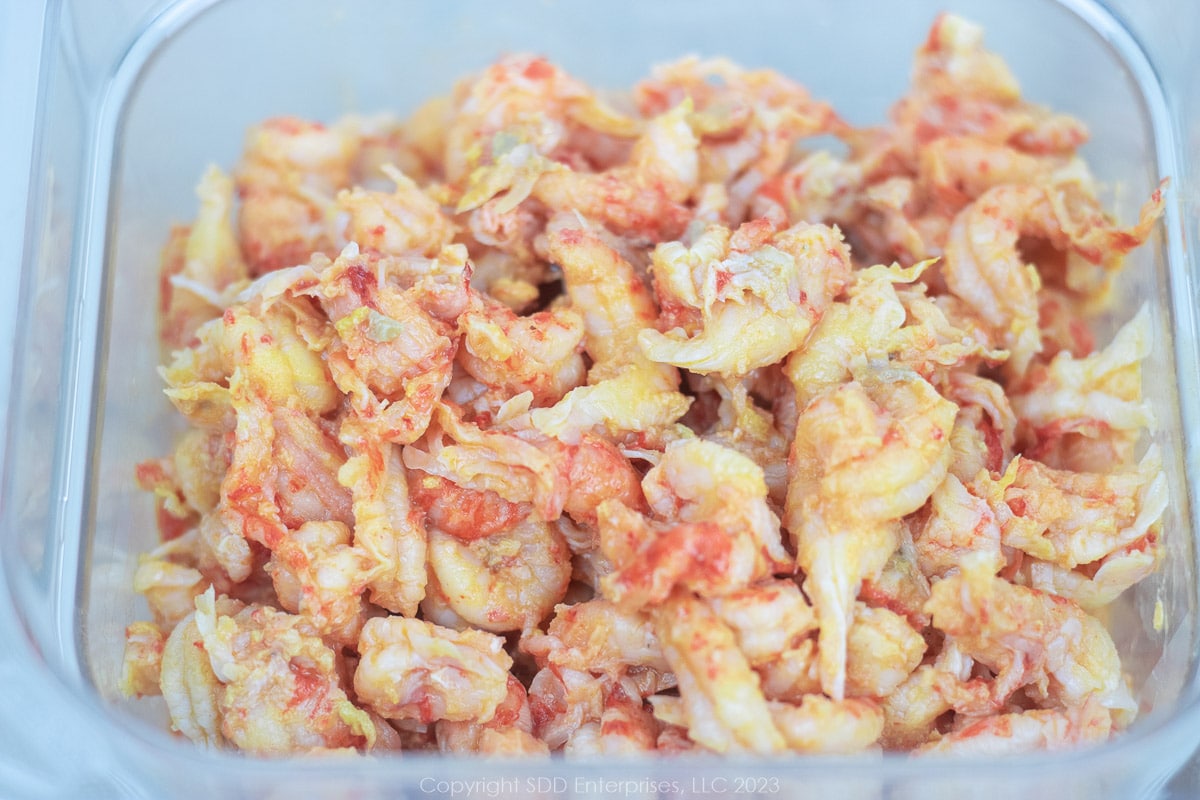 Make a stock with the shells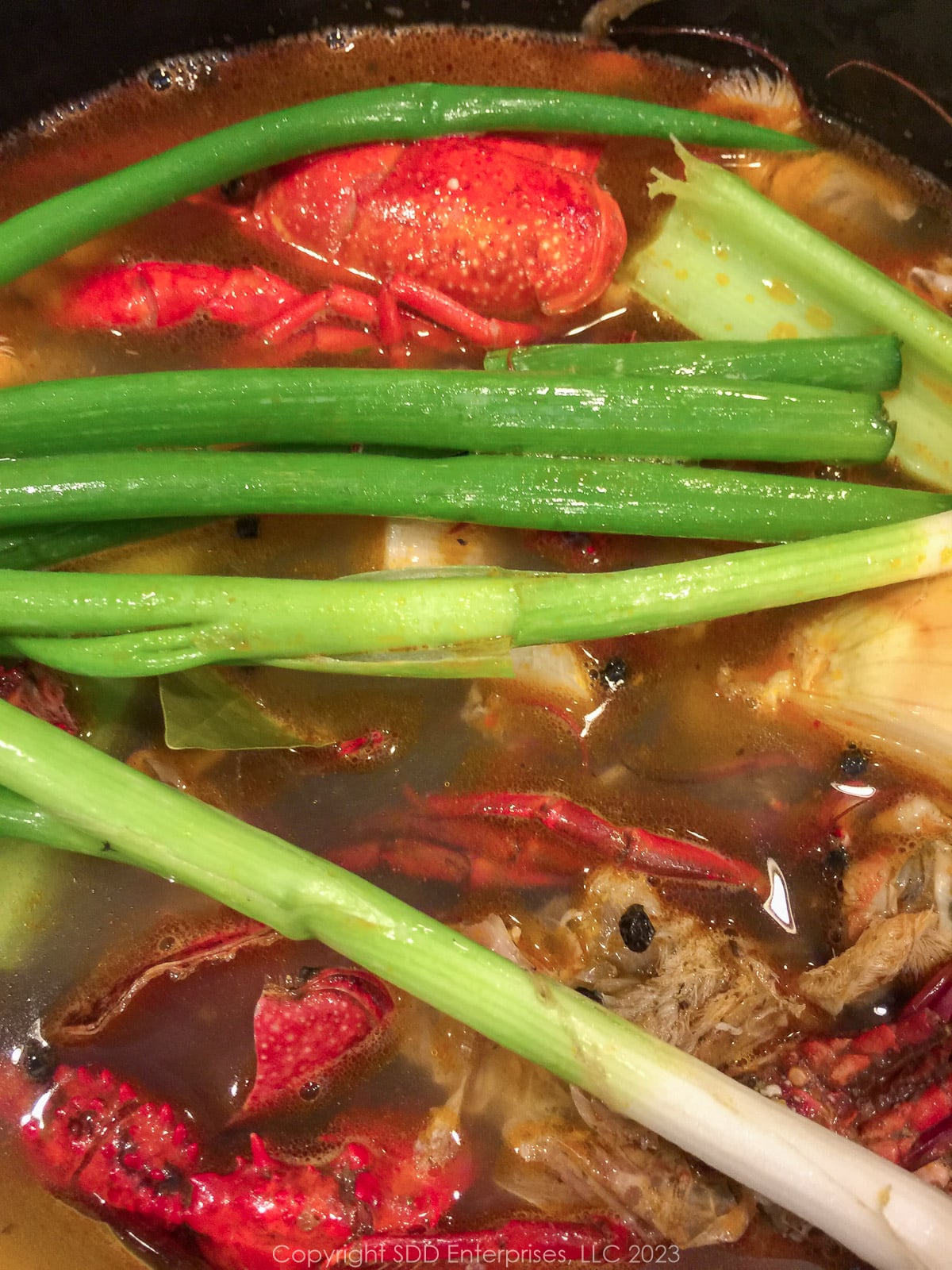 Don't toss out the shells! Crawfish recipes are at their best when you use Homemade Crawfish Stock. It's simple to make and stores well in the freezer. Here's my recipe for making Homemade Crawfish Stock:
Pro Tip: Obviously, not everyone has Crawfish Stock in the freezer, so Chicken, Seafood, or Vegetable Stock may be a suitable substitute depending on the recipe.
What recipes are good for leftover (or frozen) crawfish tails?
So, now you have leftover crawfish tail meat, properly packaged and labeled in the freezer, right next to several containers of Homemade Crawfish Stock. Maybe you can survive until the next crawfish season by noshing your way through your favorite crawfish dishes.
Pro Tip: Keep in mind that crawfish tail meat left over from a crawfish boil will bring the flavors and seasonings of that boil with them. While that seasoning can be dominant when eating the tails straight out of the shell (particularly if your fingers are well-saturated in that seasoning), it will only be a contributor to the final flavor profile of your recipe. You should choose dishes you think will be complemented by the wonderful legacy flavors of the boil. Here are a few of mine.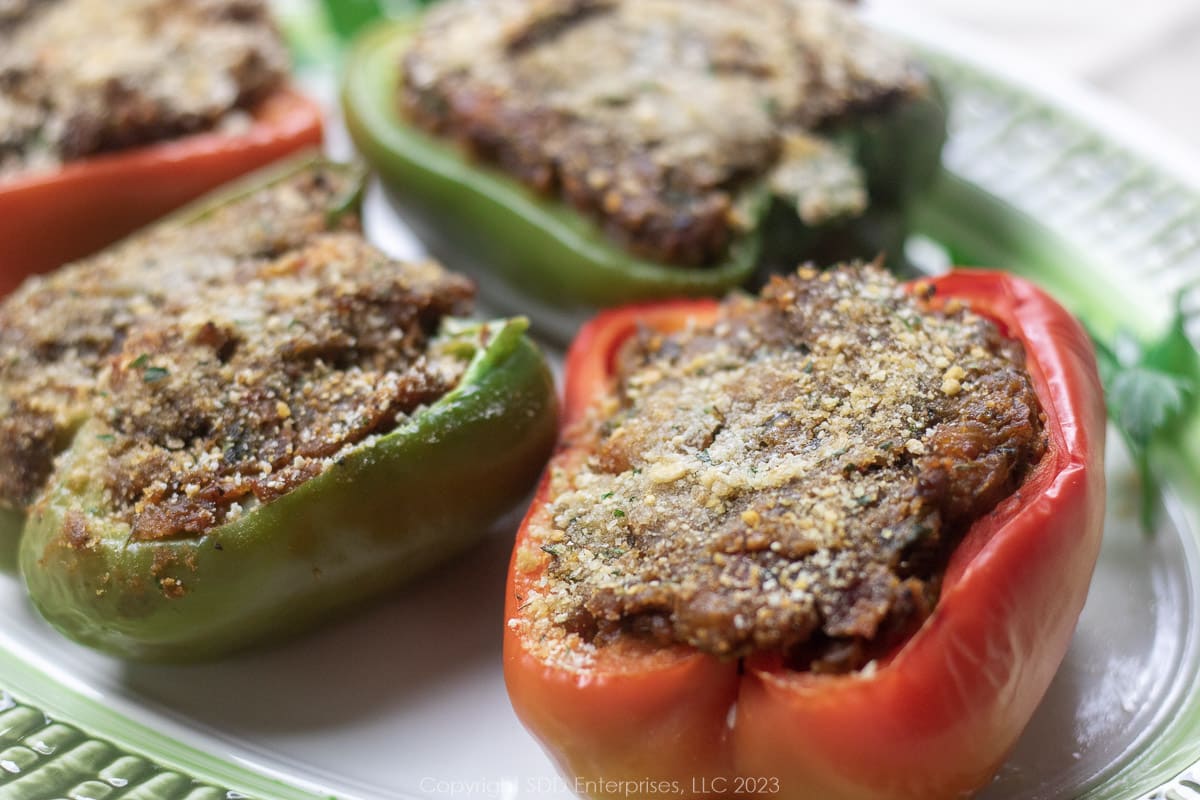 Cajun and Creole cooks love to stuff things. It's a great way to stretch ingredients to save money and feed large families. Bell peppers grow like crazy in the soils and climate of South Louisiana and considering their mild flavor and shape, they are the perfect vessel for stuffing. In my recipe, Cajun Stuffed Peppers, I use crawfish tail meat, the Trinity, and traditional South Louisiana seasonings with breadcrumbs as the binder. I've never done it, but rice would be a substitute for the breadcrumbs and is commonly used as a binder in stuffed peppers in the kitchens of South Louisiana.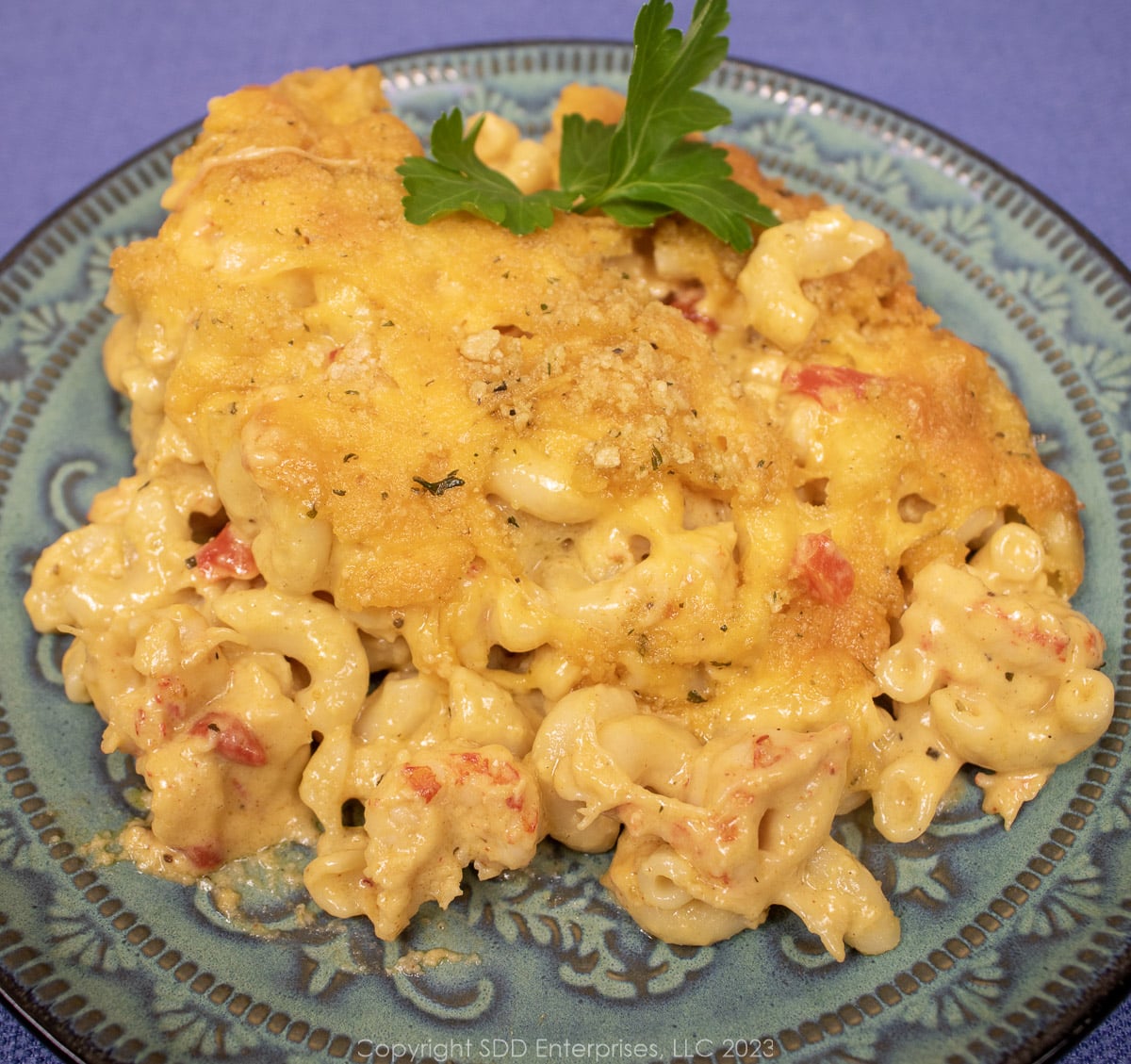 Macaroni and Cheese is the ultimate comfort food. In this recipe, I've aimed for a bit of spice, so leftover crawfish boil tails are a perfect ingredient. Depending on how spicy your tails are you may consider adjusting the spiciness of the recipe. Like all of my recipes, I want you to make adjustments that suit your particular taste. This recipe offers that flexibility; choose your spice, choose your cheeses, and choose your pasta. What's better than seasoned crawfish tails to mix with all that spicy creaminess? Probably nothing.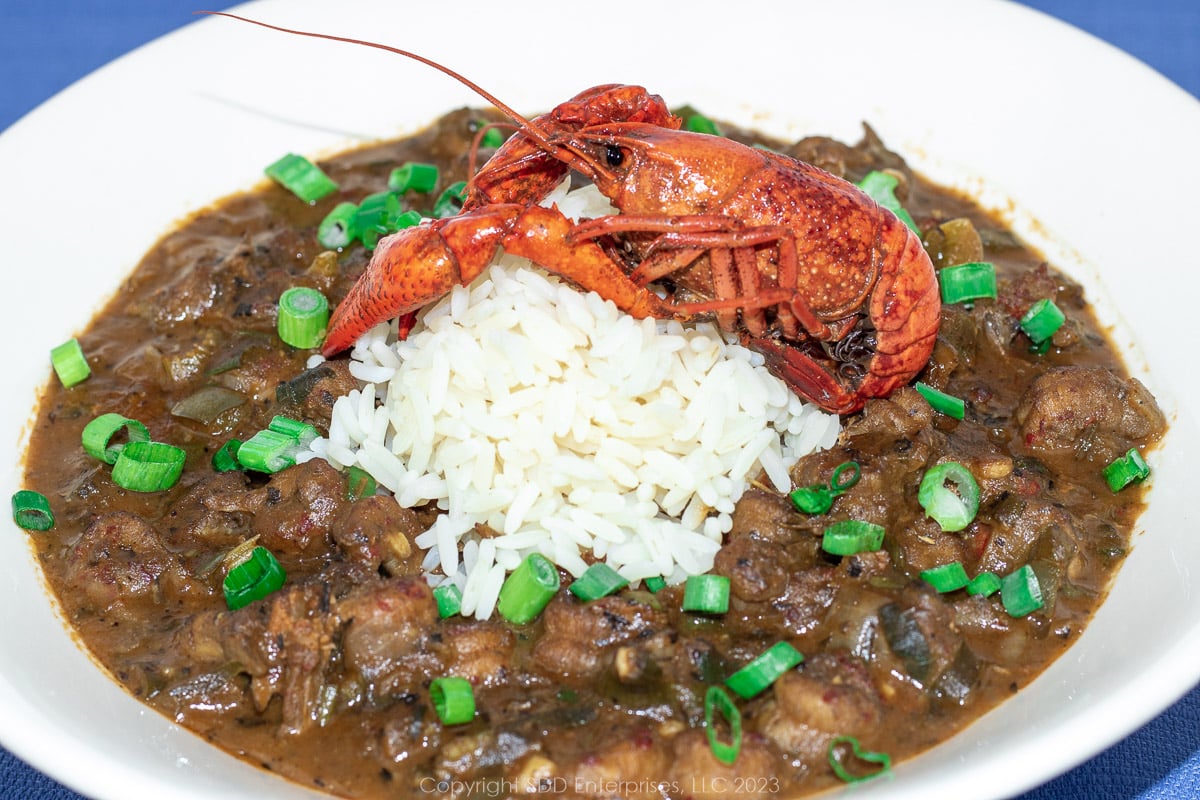 Crawfish are so delicious, versatile, and popular in Louisiana that it's hard to believe they were not always at the top of the food chain. Although always available in South Louisiana, it wasn't until about 1959 that the Chamber of Commerce in Breaux Bridge, Louisiana finally gained traction in marketing crawfish as a viable commodity. They deemed Breaux Bridge the Crawfish Capital of the World and honored it at their annual Crawfish Festival. It was about that time that Aline Guidry Champagne of the RendezVous Cafe in Breaux Bridge shared with her customers a smothered crawfish dish she'd been making for her workers. The growth in popularity of this dish, which would eventually become Crawfish Etouffee paralleled the popularity of Crawfish as a major ingredient in the Cajun foodways. The range of spices and seasonings that accent Crawfish Etouffee make this a perfect recipe for leftover crawfish.
No Leftovers?
Now that you're ready to treat the family to some great crawfish recipes, what happens if you don't actually have any leftover crawfish boil tails? No worries, grab a bag of Louisiana Crawfish Tails at your local grocer or seafood market or online at Amazon. These are ready to thaw and go. Usually packaged in 1-pound bags, they defrost quickly in the fridge or in some running cold water.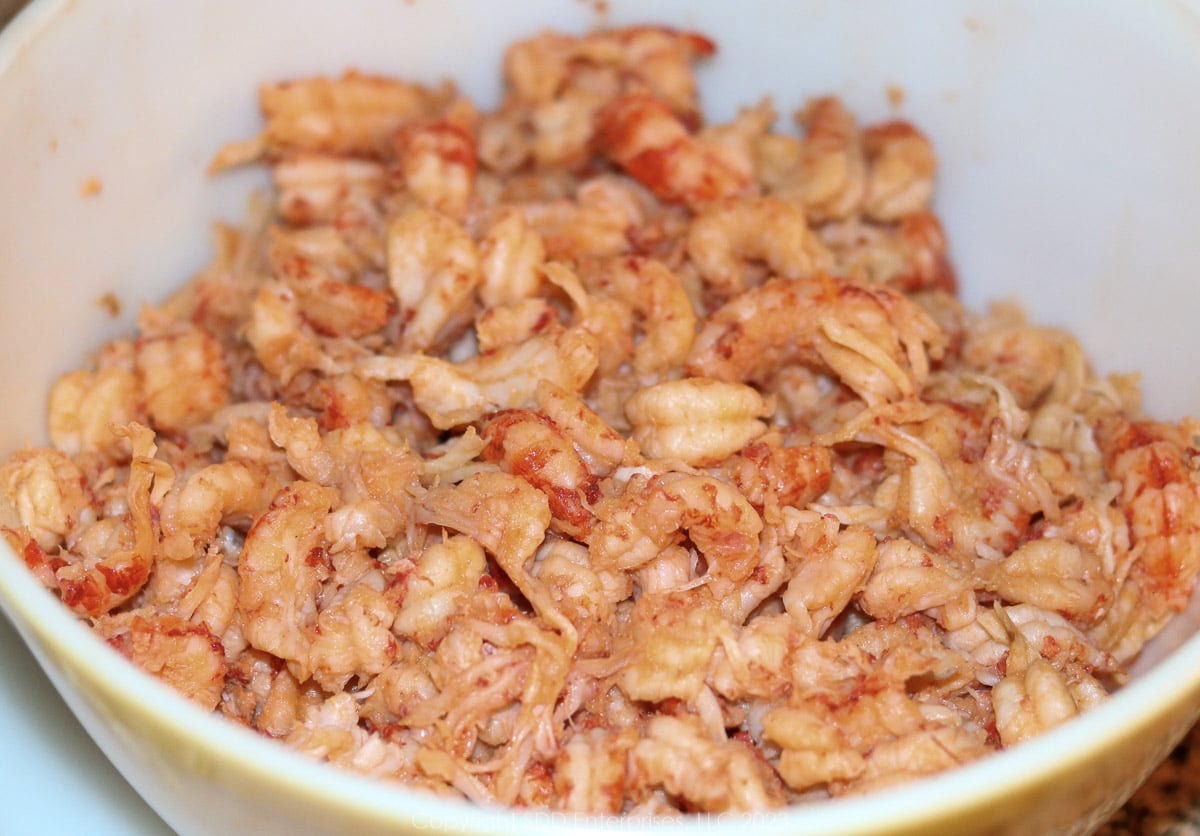 Pro Tip: The only thing that you MUST do? Read the package and make sure that the frozen tails are actually from Louisiana. Packaging can be deceiving and some imported brands actually choose a name that sounds like it comes from Louisiana. Look for the Certified Louisiana or Certified Cajun labels. This designation from the Louisiana Department of Agriculture assures the consumer that they are actually consuming crawfish raised and processed in Louisiana. Accept no substitutes.
Sign up for my email notifications of new recipes and posts right HERE.
Hints and Tips (FAQs)
Got the bug for "mudbugs"? Check out these popular Crawfish Recipes:
Click this link for all of Sweet Daddy D's Crawfish recipes!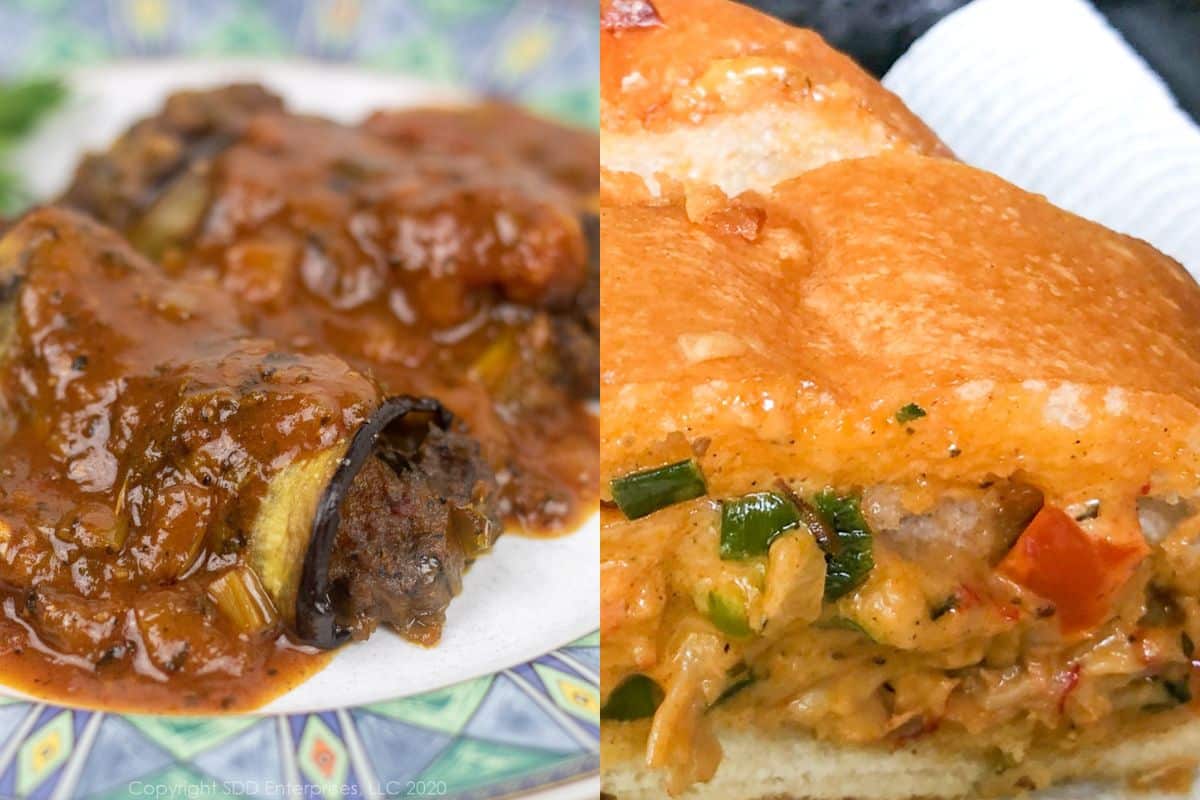 If this is helpful to you, let us know:
Tell us about it in the Comments section below
Questions or Comments? that's the place!
SIGN UP FOR OUR EMAIL UPDATES so you don't miss anything!
Post a picture and share it with your friends on our Social Media:
Yeah You Right!