Blame it all on Iberville...
...if you ever had a Mardi Gras hangover or your feet hurt from walking the parade route, or you don't know what to do with those mounds of Mardi Gras beads you have collected, or you simply have a severe bucket-list itch to experience Mardi Gras. Blame it on Iberville-that's Pierre Le Moyne, Sieur d'Iberville.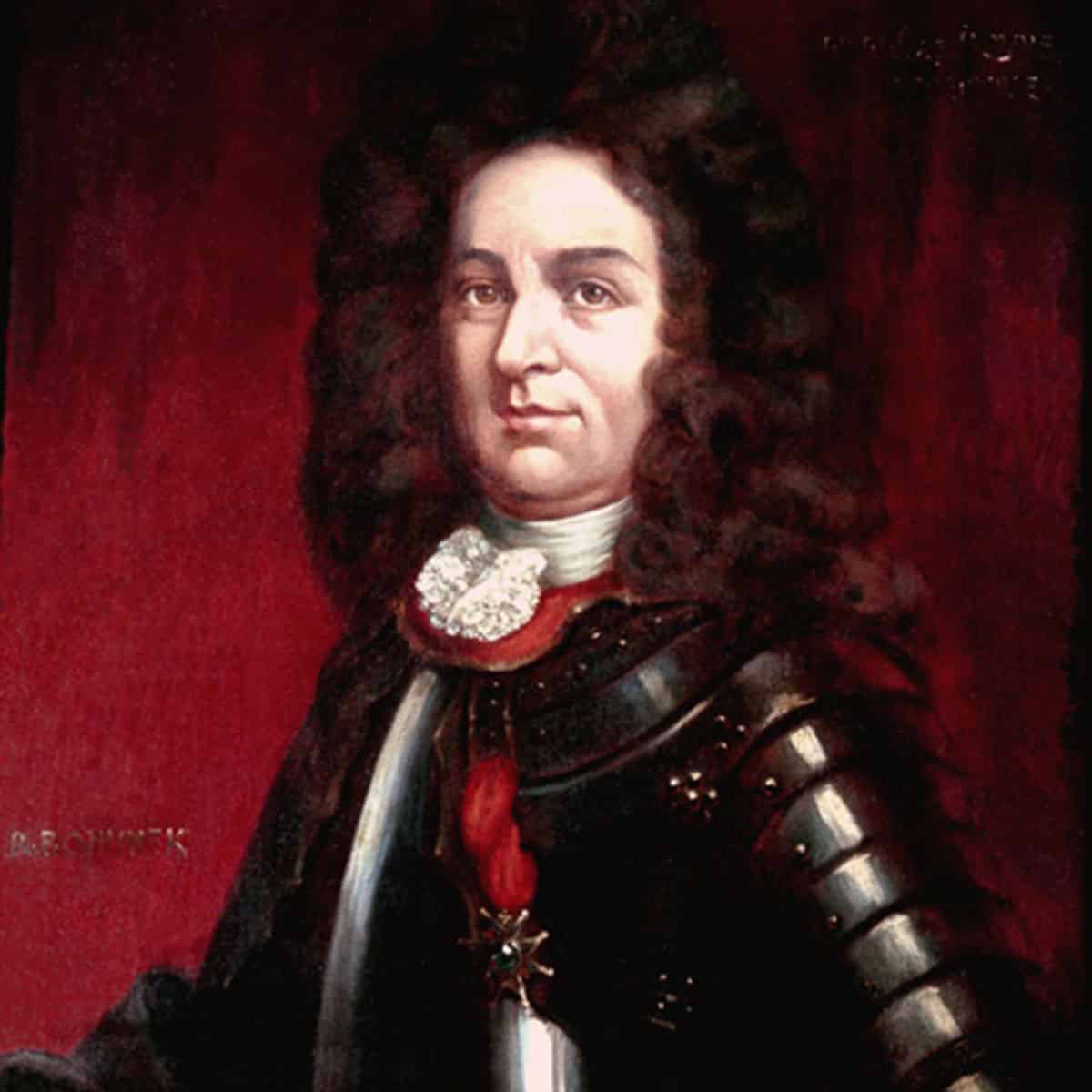 No, Iberville did not invent Mardi Gras, but the French-Canadian explorer was commissioned by France to explore the mouth of the Mississippi River and establish a colony in the vast Louisiana Territory. On March 3, 1699 Iberville and his crew which included his younger brother Jean Baptiste Le Moyne, Sieur de Bienville, landed their longboats on the east bank just north of the mouth of the Mississippi River in what is now Plaquemines Parish and across the river from where Fort Jackson would be established. That date may not sound significant, but it was Fat Tuesday, the day before Ash Wednesday and back in France, Mardi Gras, the celebratory run-up to the austerity and sacrifice of Lent was in full swing. In honor of the day, Iberville named the spot Pointe du Mardi Gras and the adjacent canal Bayou du Mardi Gras. These became the oldest place names of non-Native American origin in the whole Mississippi River valley and Mardi Gras was forever attached to Louisiana, New Orleans and the Gulf Coast.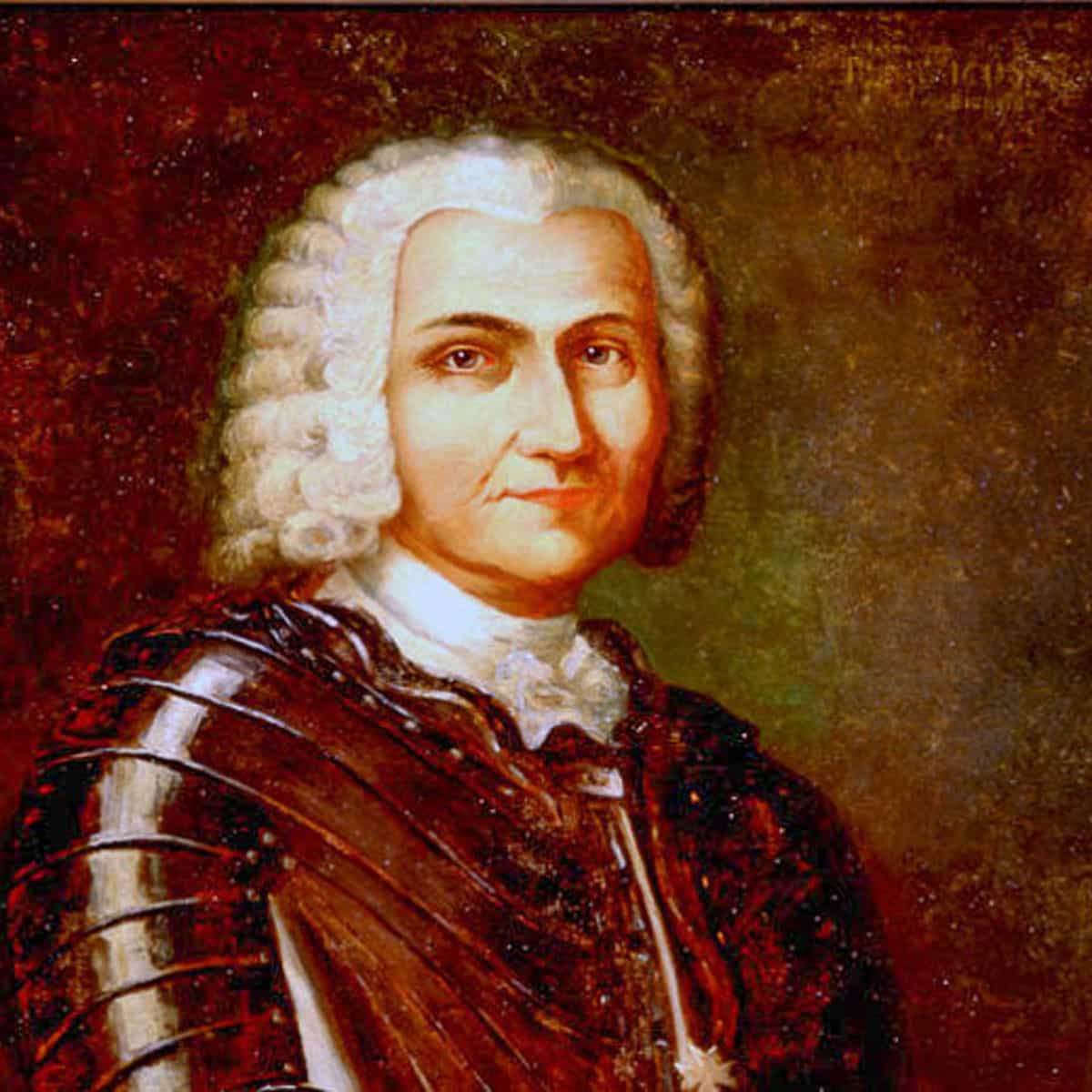 Some 19 years later, in 1718, Bienville would establish the city of New Orleans upriver from the Pointe du Mardi Gras encampment. The Brothers Le Moyne's impact and influence in the region were significant and lasted until 1743. They were appointed the first two governors of Louisiana during the French period (1699-1766), with Bienville serving as colonial governor on and off until 1743. For their contributions to the establishment of Louisiana and New Orleans, they were honored by being the namesake of two French Quarter streets, the first and second streets running parallel to Canal Street.
[Publishers Note: This is an update of the article from December 2019. There are always things to learn about Mardi Gras so I've updated the dates of future Mardis Gras and reformatted photographs for better web viewing. Let me know what you think.]
Jump to:
Mardi Gras in the time of COVID-19!
What does it mean? Just like almost everything else in the time of COVID-19, we've had to bob and weave. Cancel Mardi Gras? Impossible. The season is hard-wired into our calendar as you will read in the Carnival Season section below. Of course, the parades and balls can be canceled and that's exactly what has happened in 2021, but the Season and Spirit of Mardi Gras are so much more than parades. Mardi Gras and Carnival are in our DNA from generations of traditions and revelry, so 2021 requires some out-of-the-box thinking. That's just what the people of New Orleans have done in 2021 and a new tradition has been born. House Floats...people all over the City and surrounding areas have gone all out decorating their homes and yards and welcome folks to enjoy and absorb the spirit that makes the season so special. When things return to normal, I predict House Floats will be an integral part of the festivities.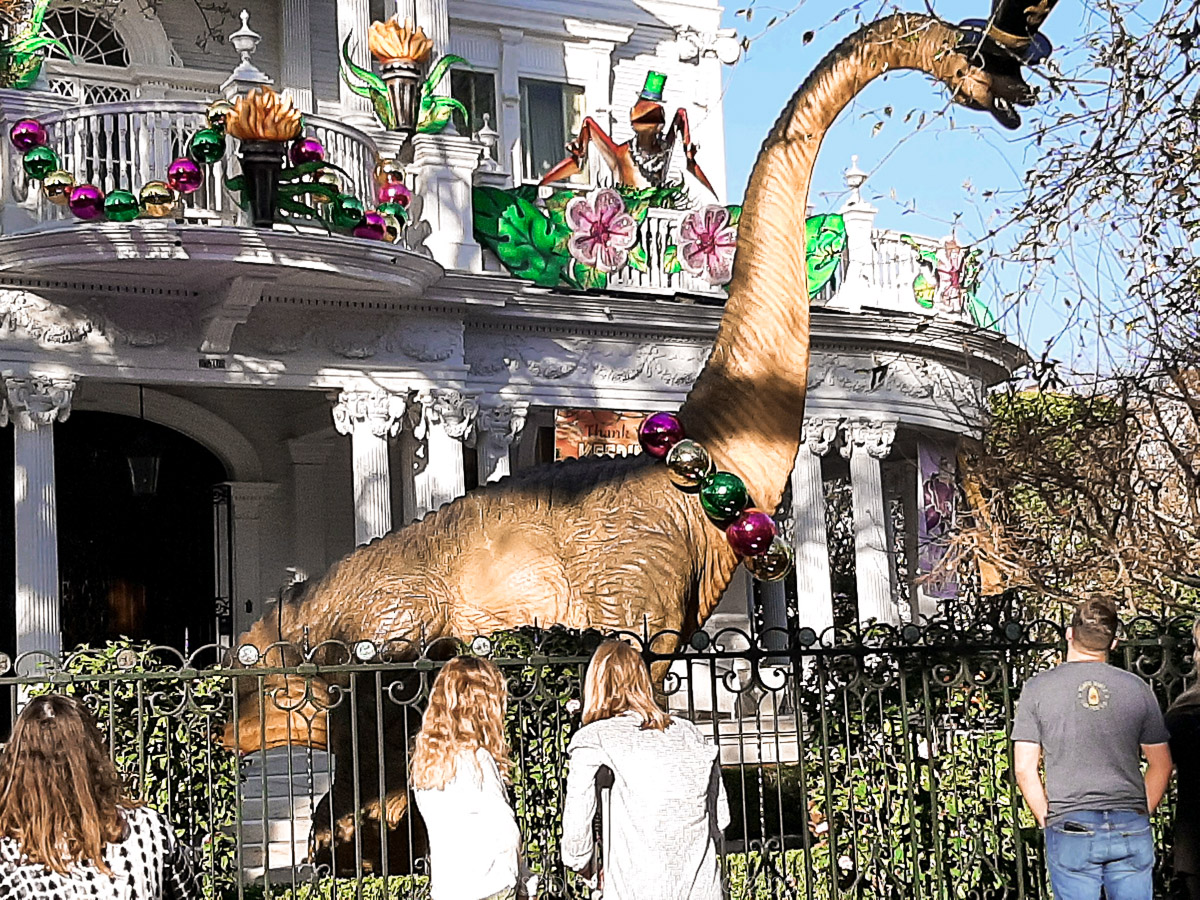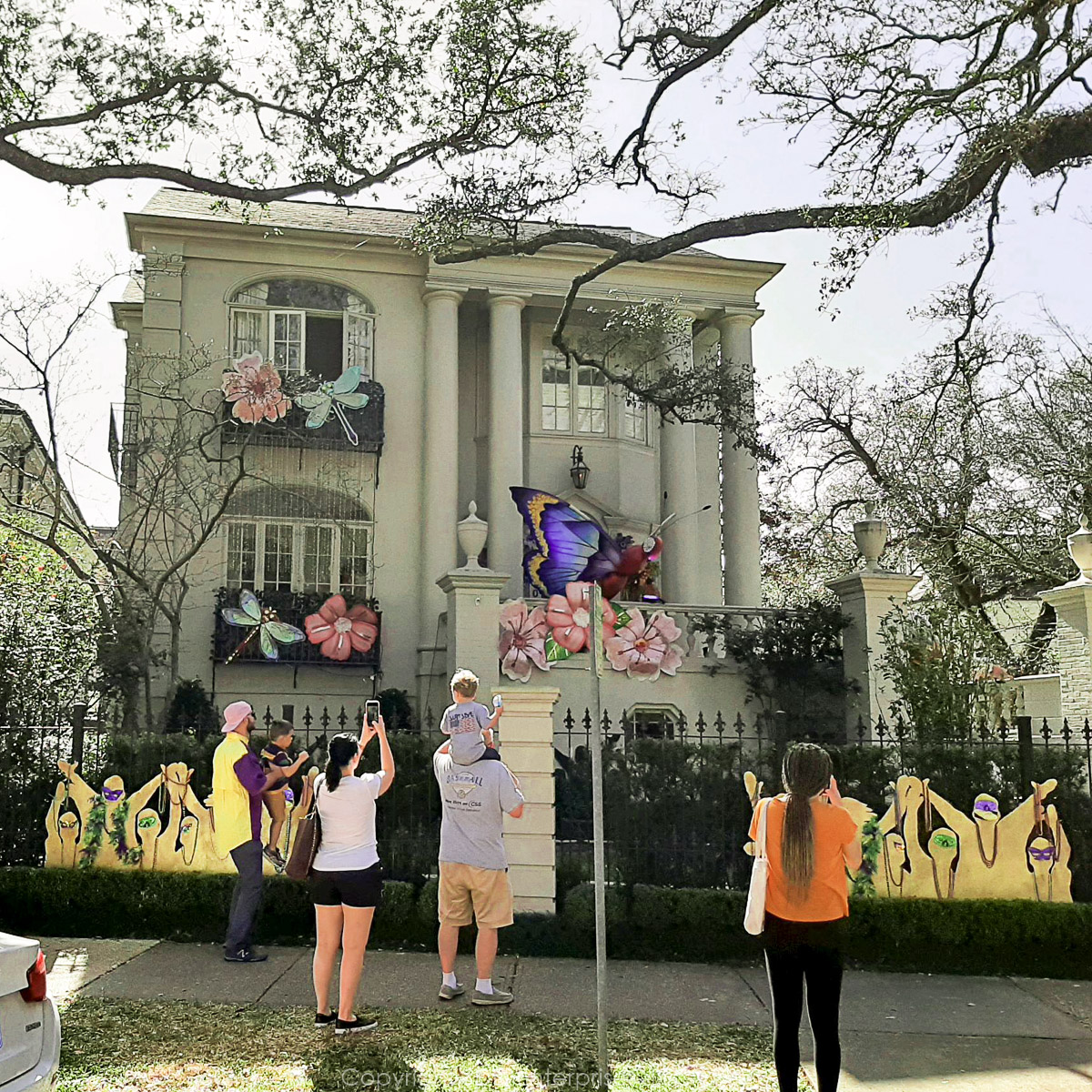 Sign up for my email notifications of new recipes and posts right HERE.
Mardi Gras Comes to New Orleans
Mardi Gras was celebrated publicly in New Orleans by the 1730s. In the 1740s another French governor, Pierre Rigaud, Marquis de Vaudreuil, established elegant society balls which became the model of the modern-day Mardi Gras Balls which are a common fixture during the Carnival Season in New Orleans. Street processions of masked revelers led by gas torches, called flambeaux, (the plural of flambeau) began to appear. In 1856 the Mistic Krewe of Comus was formed. Comus introduced painted floats and masked balls, invoking a sense of mystery and romance to the festivities as all members remained anonymous. The Mistic Krewe of Comus set the standard of mockery and satire aimed at societal and political norms that lasts until today. Their coining of the term Krewe (properly pronounced Kroo, not Kray-Roo as some Northern visitors mistakenly assume) meaning a carnival organization is such a mocking affectation. Mardi Gras' second Krewe, the Twelfth Night Revelers, was established in 1870 and introduced the first Mardi Gras "throws". In 1872, Rex, the King of Carnival was invented and reigns annually over Mardi Gras.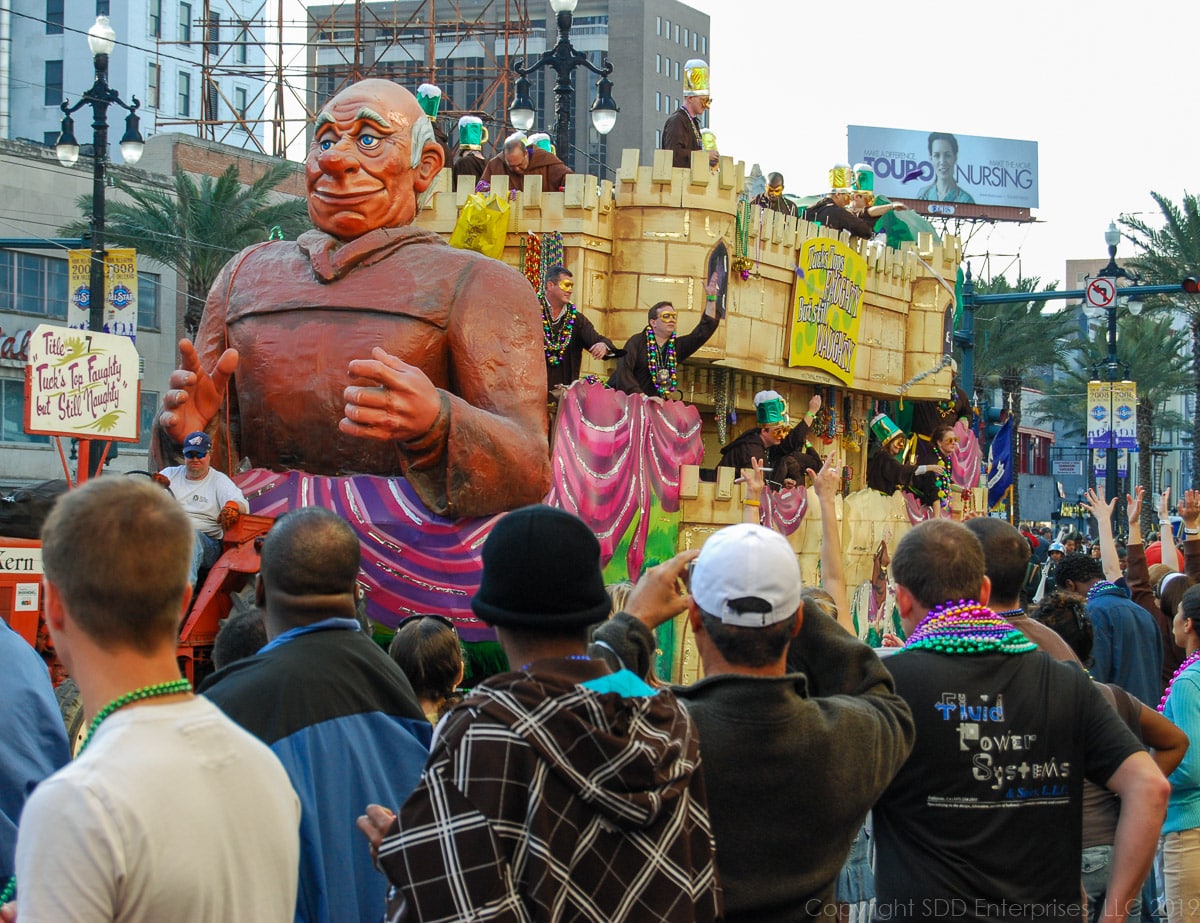 Rex selected the Mardi Gras colors in 1892 to honor the visiting Russian Grand Duke Alexis Romanoff and assigned meaning to them-Purple stands for justice, green for faith, and gold for power. In 1875, the governor signed the Mardi Gras Act, establishing Mardi Gras Day as an official Louisiana State holiday, and that was that.
Carnival Season
What is the significance of January 6th? In the Christian calendar, it is known as Twelfth Night, the Feast of the Epiphany and King's Day. It marks the end of the Christmas Season. After twelve long days, it's the day you can stop singing about all those lovely gifts your true love gave to you. The Feast of the Epiphany is the day that the Christ Child was revealed to the Magi, translated as Kings or Wise Men. In New Orleans, all those things are important and observed, but it is also the beginning of Carnival Season, the time of year when Mardi Gras is celebrated, the last celebration prior to the sacrifice and fasting of Lent. Many people believe that Mardi Gras is one day, and it is in a way, Mardi = Tuesday and Gras = Fat, so it's Fat Tuesday, the day before Ash Wednesday. But it's not just one day, it's a season which begins on Twelfth Night with the annual parades of The Krewe of Jeanne d'Arc in the French Quarter and Phunny Phorty Phellows who traditionally ride the St Charles Street Street Car Uptown, then culminates at Midnight on Fat Tuesday when Lent begins. It is a season drenched in history and tradition and includes the entirety of the community from rich to poor. There are many organized Krewes that present elaborate parades in the city and surrounding communities and many other Krewes which do not parade but still have elaborate masked balls. There are the giant Krewes like Rex, the King of Carnival, Zulu Social Aid & Pleasure Club led by The Big Shot, the Krewe of Baccus, Greek God of Wine with their celebrity King and Endymion, with their super-floats, celebrity Grand Marshals and much-celebrated Extravaganza.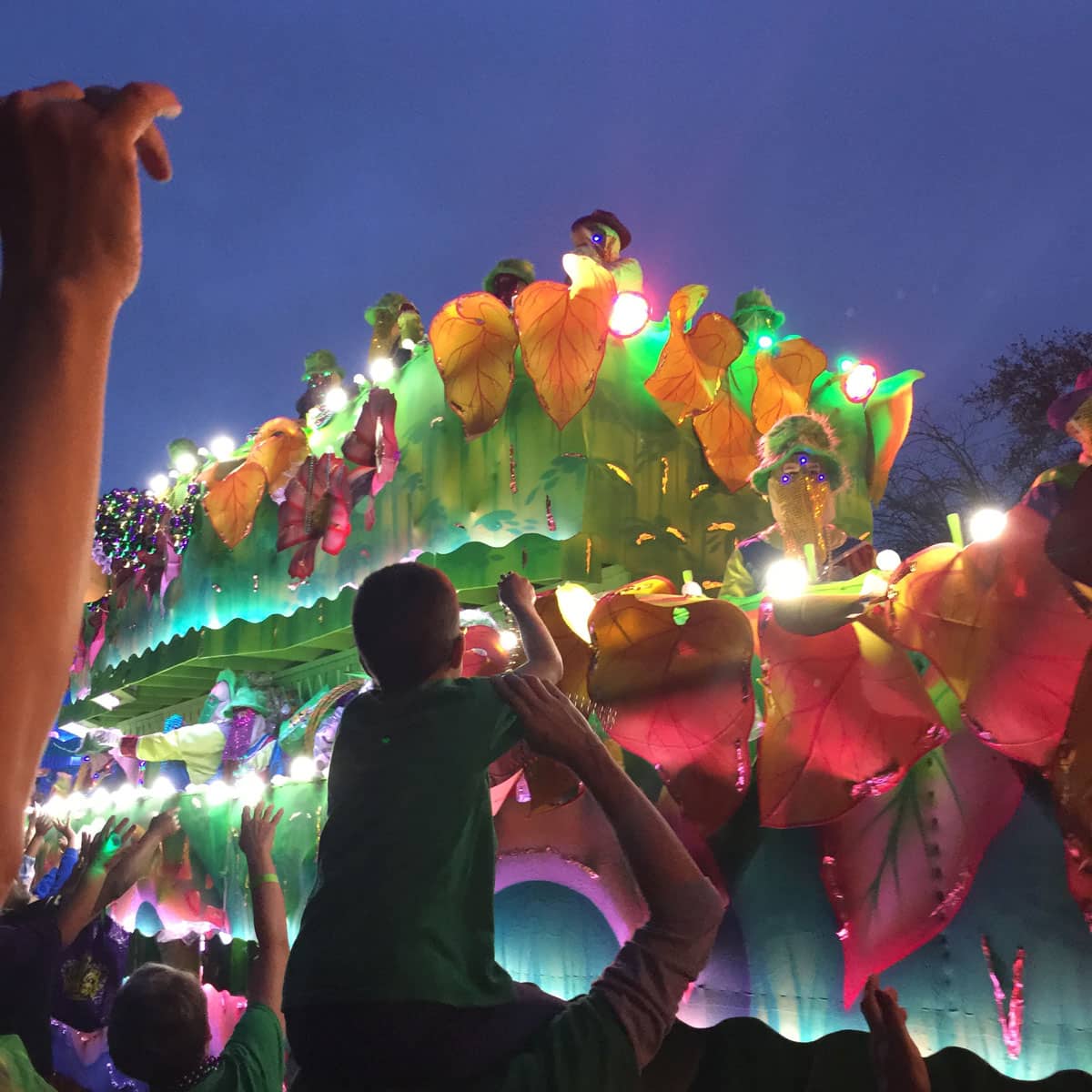 There are also smaller walking and marching clubs like Pete Fountain's Half-Fast Walking Club and the New Orleans Baby Doll Ladies and everything in between. These groups parade starting on Twelfth Night all the way through Mardi Gras night. There are also the Mardi Gras Indians comprised, in large part, of the African-American communities of New Orleans's inner city who wear beautifully exotic costumes and head-dresses. Their parade dates, times and routes are not published in advance but do tend to follow their usual pattern every year. The Mardi Gras Indians, led by the Big Chief, name themselves after native Indians to pay them respect for their assistance in escaping the tyranny of slavery. As I said, this is a season drenched in history and tradition.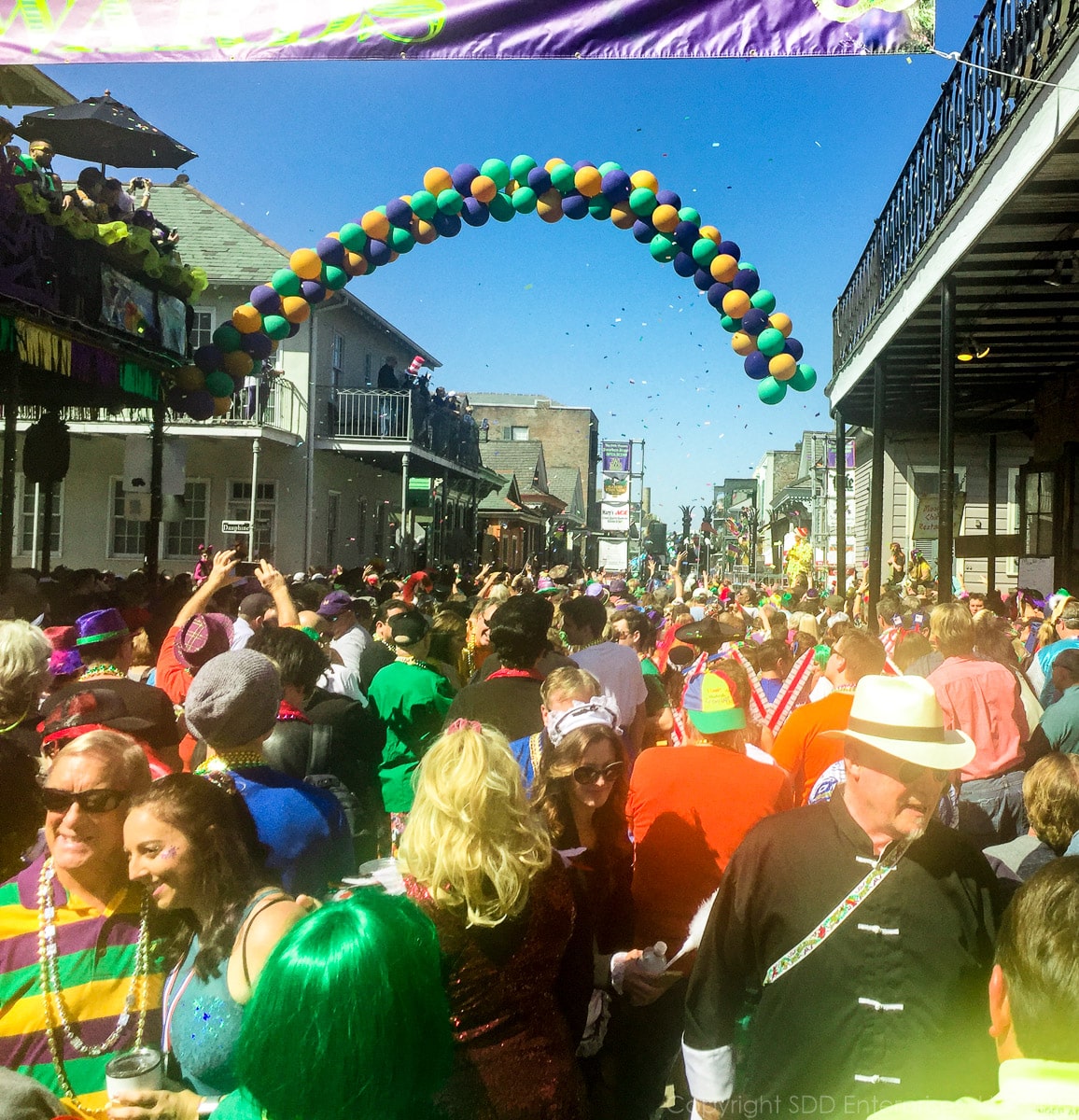 Sign up for my email notifications of new recipes and posts right HERE.
King Cake
Another such tradition is the King Cake-this tradition is thought to have been brought to New Orleans from France in 1870.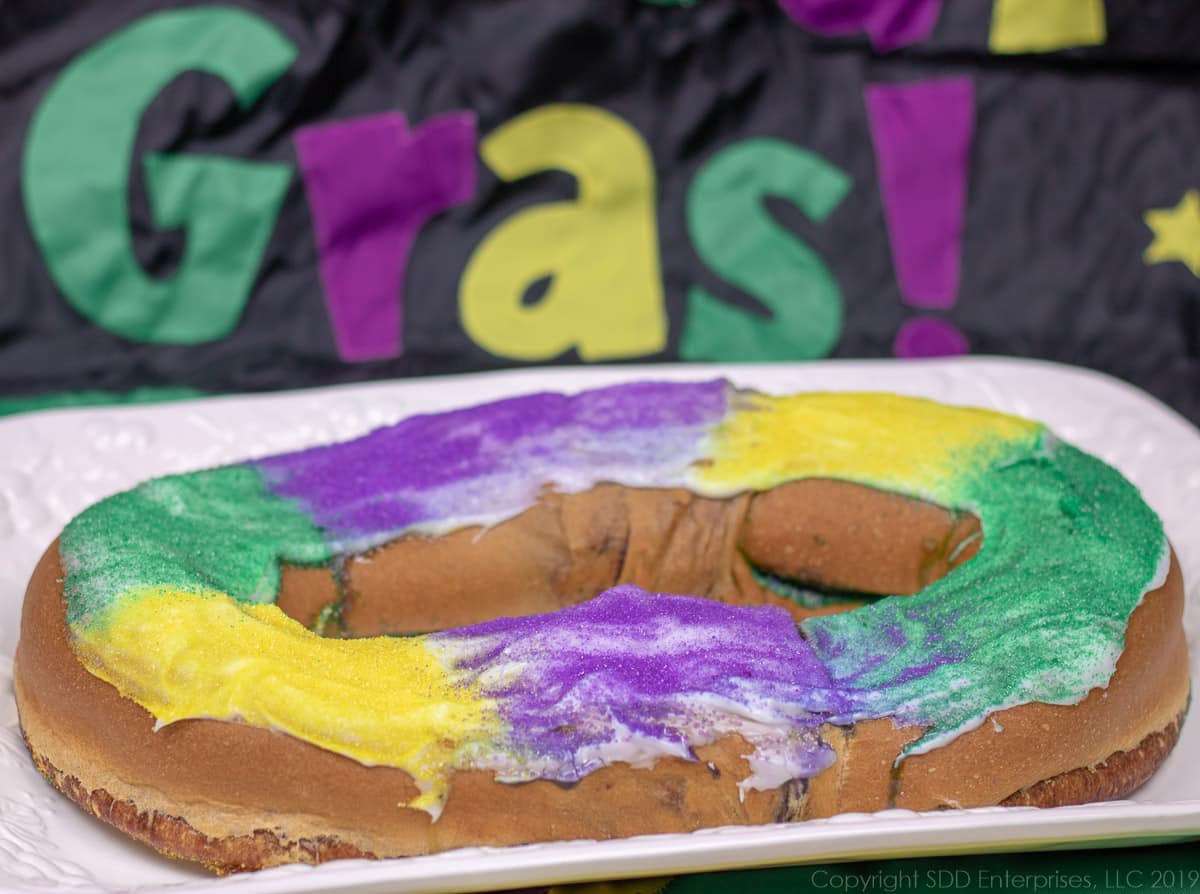 Although the cake's origins date back centuries in Europe, New Orleans' version has its own characteristics. A King Cake is an oval-shaped pastry as rich in history as it is in flavor, decorated in the royal Mardi Gras colors of purple, green and gold, chosen to resemble a jeweled crown honoring the Wise Men who visited the Christ Child on Epiphany. Baked into the cake is a prize-usually a toy figurine, commonly thought to represent the Christ Child. Historically such things as coins, beans, pecans, or peas were hidden in each King Cake. When I was growing up it was always a tiny porcelain doll but today it's a tiny plastic doll. Tradition calls for a weekly King Cake Party where the King Cake is sliced and served. The party-goer that gets the piece with the baby is the King and must throw the next party and provide the King Cake.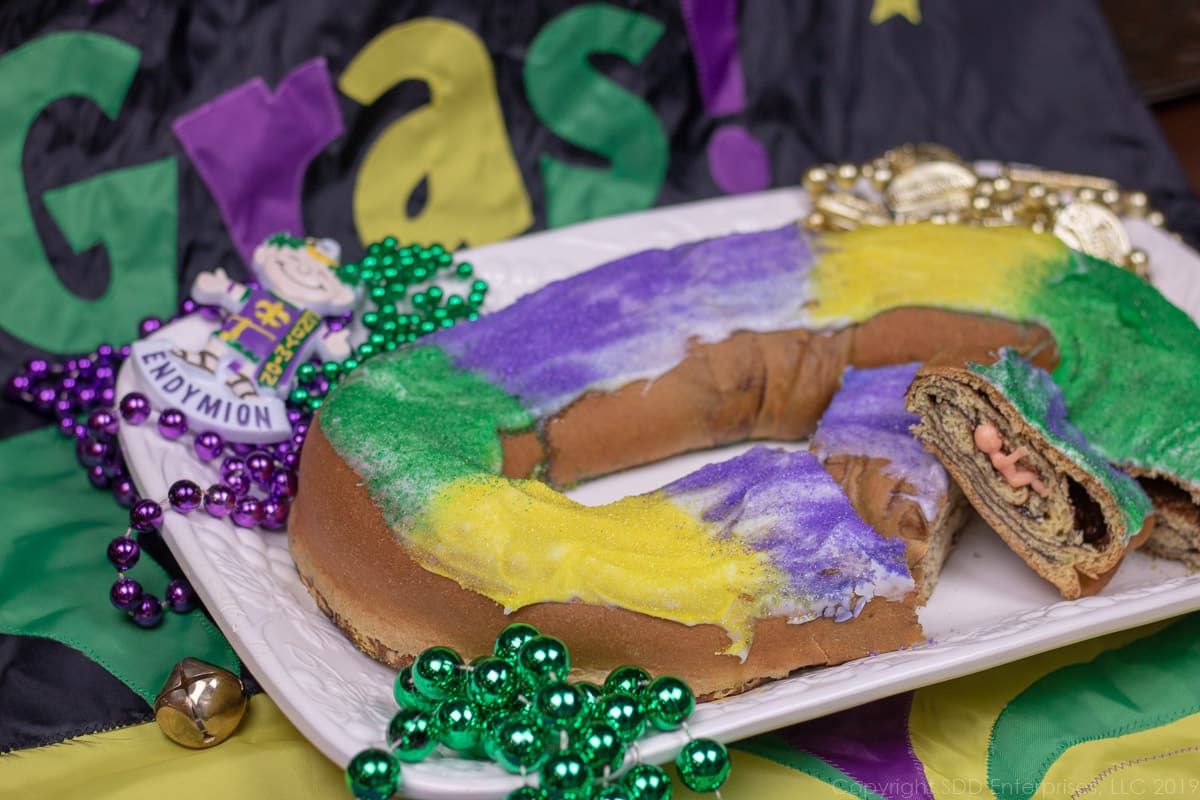 Here are a few other Carnival and Mardi Gras Tidbits (FAQs)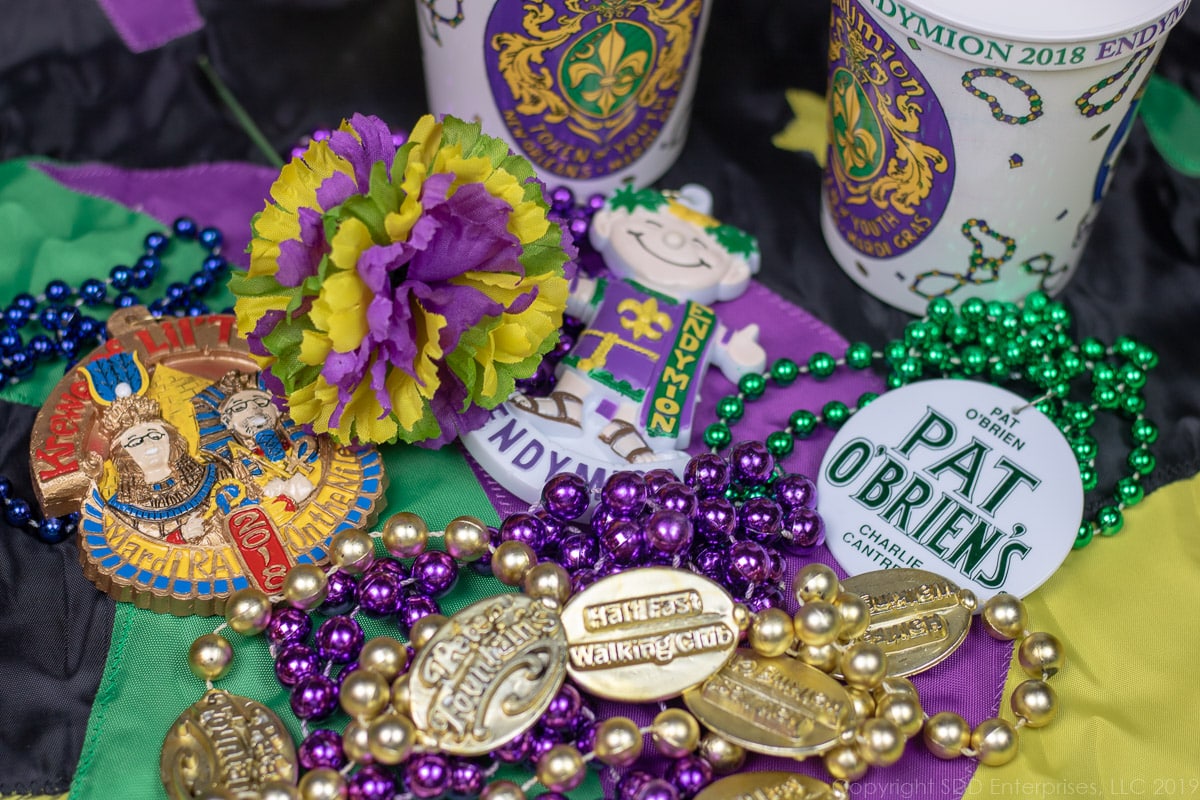 When is Mardi Gras?
Twelfth Night is always twelve days after Christmas, January 6th. Fat Tuesday is always the day before Ash Wednesday, forty-six days before Easter Sunday which is the first Sunday after the first Full Moon occurring on or after the vernal equinox. That period of time is the Carnival Season. The day before Ash Wednesday, which is Mardi Gras Day, will be between February 3rd to March 9th. Here are some future dates for Mardi Gras: 2022-March 1st; 2023-February 21st; 2024-February 13th; 2025-March 4th; 2026-February 17th.
What is a parade?
Mardi Gras Krewes and organizations bring the celebration to the people by parading through the streets. A Krewe or organization's parade is their opportunity to display their quirkiness, mockery and satire for our modern-day society, without hatred and divisiveness. A parade can be anything from the elaborate super-krewes like the Krewe of Bacchus, the Krewe of Endymion, the Zulu Social Aid and Pleasure Club and the Krewe of Rex, just to name a few. These major parades will feature elaborately decorated mega-floats, tons of marching bands and many have invited celebrities to ride as Grand Marshall or even King. There are tons of smaller organizations that have lots of large floats and bands and groups marching as well as smaller Marching Clubs that parade annually like the Krewe of Boheme, Pete Fountain's Half-Fast Marching Club and the Krewe of the Rolling Elvi, just to scratch the surface. There are literally hundreds of organizations that parade and many more that don't parade-they just have a big party or a Mardi Gras Ball to celebrate Carnival. Here is a great article that gets into the variety of many of the parading organizations...there is truly something for everyone! [Remeber, no parades in 2021, but this will give you a hint of how massive Mardi Gras parading can be!]
Where can I see a parade?
Parades follow assigned routes and schedules every year, for the most part. Each organization has their traditional time-Krewe of Hermes is always the night parade on the Friday before Mardi Gras Day, Krewe of Bachus is always the Sunday night before Mardi Gras Day, the Zulu Social Aid and Pleasure Club always kick off Mardi Gras day with the first parade...you get the idea. The thing about the Marching Clubs is that they may vary from a set route and could be found just about anywhere in the city at any time. The Mardi Gras Indians? They have no set route or schedule, so if you happen to see them marching, it's a treat. Stop what you are doing and go check them out. The main parade routes are the Uptown Route, the Mid-City Route and the Metairie Route, but there are also parades in many of the suburbs and small towns and communities in South Louisiana outside of the New Orleans Metro area. These rarely change except for a tweak now and then, or maybe a cancellation or rescheduling for rain, but major events can shake things up a bit. Many organizations were impacted by Hurricane Katrina and had to significantly alter their once historic routes and schedules. There is one thing for certain...a house near the parade route is coveted. Better yet, make friends with someone that lives near the parade route (you may need their bathroom!). Be careful when you're at a parade. That little old lady standing next to you will stomp your hand if you reach down to grab beads or a doubloon off the ground. It's every man for himself no matter how much bounty they have collected so far. 
What are Mardi Gras "throws"?
Now, this is pretty original...the trinkets and collectibles that are thrown from the floats by the Krewes to people lining the parade routes yelling "Throw Me Something, Mister!" are called throws! Really, that's what we call them and that's what we yell when a float passes. Throws can be simple plastic beads, elaborate glass beads, toys, cups, spears and just about anything imaginable. Rex introduced medallions or doubloons in 1884. In 1910, Zulu began throwing coconuts or "Golden Nuggets", a highly sought after throw. Plagued by lawsuits from parade-goers who were konked in the head with a coconut, the organization was unable to get insurance coverage in 1987 and ceased this tradition. After much lobbying, the Louisiana Legislature passed SB188, the "Coconut Bill," which excluded the coconut from liability for alleged injuries arising from the coconuts that were handed from the floats. In 1988, then-governor Edwin Edwards signed the bill into law. Today the elaborately decorated Zulu coconut is a much-coveted collector item. Want to know more about the interesting history of Mardi Gras throws? Just check out this article. 
Does Mardi Gras Have a King?
Yes, Rex is the King of Carnival and has been such since his first appearance in 1872. The Mayor of New Orleans reads a proclamation to that effect every year on Lundi Gras Day-the day before Mardi Gras and presents Rex with a Key to The City. King Rex, in turn, presents his Official Proclamation of Carnival, inviting all of his "subjects" to gather for the celebration. 
Is it Just a Party?
The Krewes and organizations that make Mardi Gras what it is are much more than just a club to pass a good time. Most of them do serious civic work that helps schools, fight crime, flood and hurricane relief and many more worthwhile community projects. These organizations take the lead from Rex, King of Carnival whose official motto is "Pro Bono Publico—for the public good". The contribution to the community is a year-round endeavor, not just a party during the Carnival season. 
Should we wear a costume?
Masking is recommended on Mardi Gras Day. Historically, masking was the great equalizer-everyone is rich and everyone is poor when everyone is masked. Masking adds to the mystique and frivolity of the celebration. This tradition goes back to medieval days, but in New Orleans, the legislature had to provide a special exemption from the Louisiana law that generally bans concealing or disguising one's face in public.
When can I get some King Cake?
Heavy commercialization has hit everything these days and King Cakes are no exception. When I was growing up, and really up until a short time ago, King Cakes were only available during Carnival Season...you know, Twelfth Night until Fat Tuesday. These days it is unfortunately not unusual to see King Cakes at other times of the year. But, the rule is: Don't eat King Cake outside of Carnival Season!!!! Do you want it to rain on Mardi Gras Day??? Really people, is nothing sacred? If you want a King Cake and live out of the New Orleans area, you can order online from many bakeries, but Randazzo's, or Gambinos Bakeries are among the most popular. I have no affiliation with these fine people but only desire that you try a good King Cake.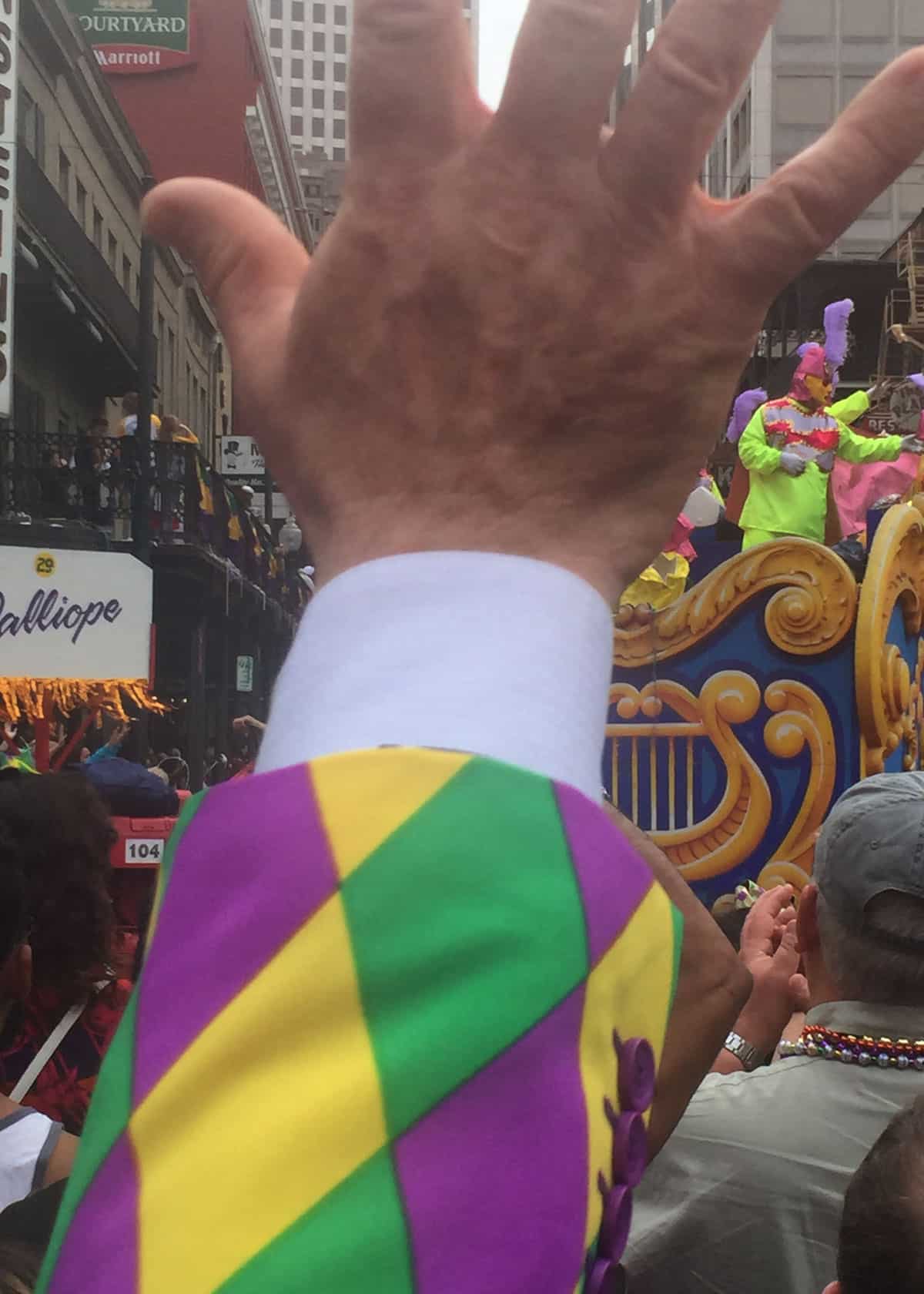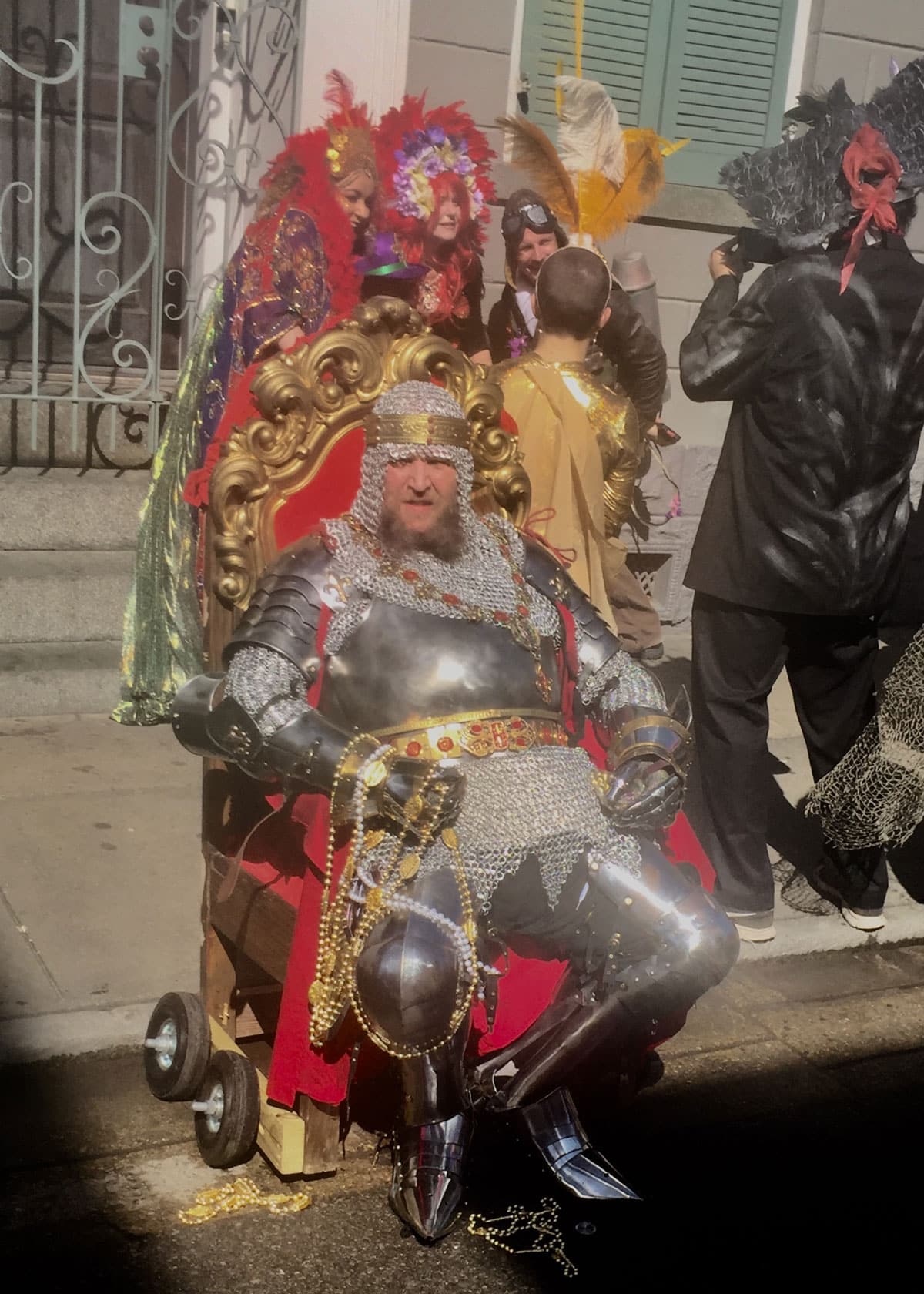 Sign up for my email notifications of new recipes and posts right HERE.
Mardi Gras Food
My very favorite Mardi Gras food is a bucket of Popeyes Fried Chicken and a big plate of Red Beans and Rice. You want something in a big pot sitting on the stove that people can enjoy all day long. Here are a few of my favorites:
If you want to try some great recipes from South Louisiana and New Orleans that are perfect for Mardi Gras, check these out: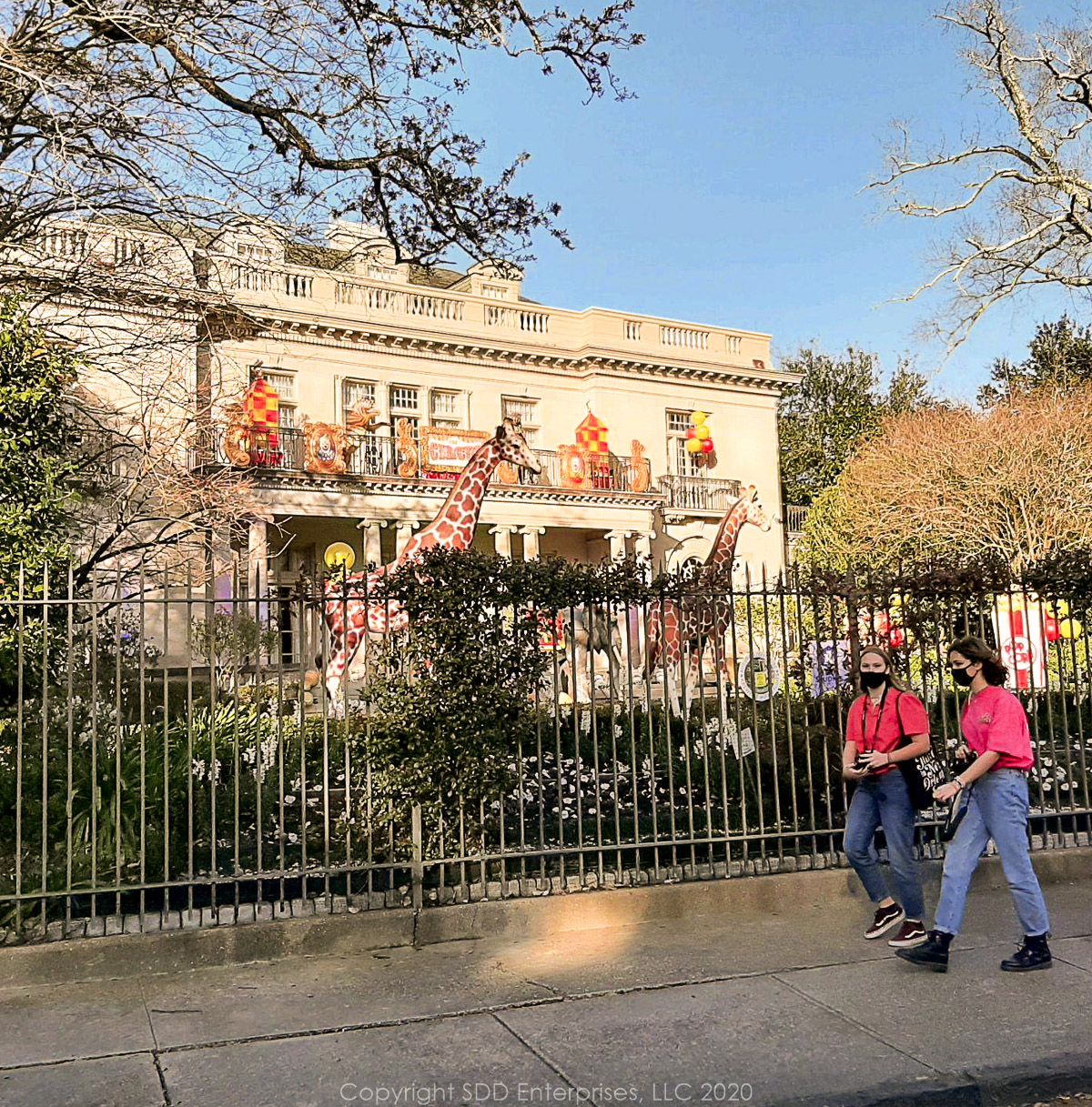 And the Band Plays On
This article only scratches the surface of what and why Mardi Gras is what it is. There is so much more rich history involved with this wonderful time of year and I plan to be writing more about it. For now, here are a few more resources and a list of the parade scheduled for last year just to give you an idea of what is missing in 2021 and the massive number of organizations that will be parading in the future. Check out these other articles, as well as the links I have provided above, to learn more about the history and customs of Carnival in New Orleans: The History Behind 5 of New Orleans' Favorite Mardi Gras Traditions, Three Men and a Baby: A Brief History of King Cakes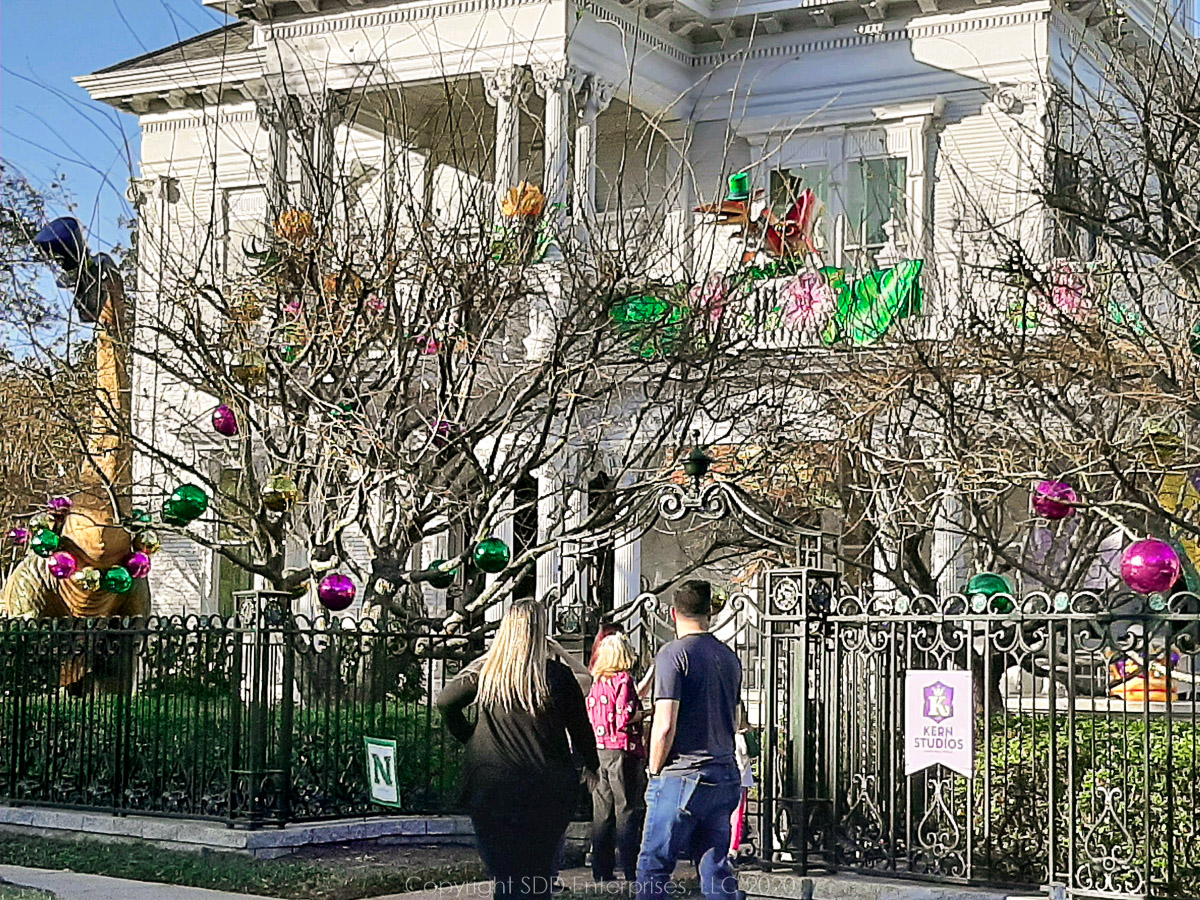 But remember, if you get addicted to Mardi Gras, don't blame me...blame it on Iberville.
If this is helpful to you, let us know:
Tell us about it in the Comments section below
Questions or Comments? that's the place!
SIGN UP FOR OUR EMAIL UPDATES so you don't miss anything!
Post a picture and share it with your friends on our Social Media:
Yeah You Right!