That's a saying you hear alot in Louisiana where there is a definite  joie de vivre derived from a diverse culture, rich history and bountiful natural resources. Despite natural disasters and our daily struggles, life is commonly met with a delight of being alive and a carefree enjoyment of living.  And the best part, we want to share that joie de vivre with all of you.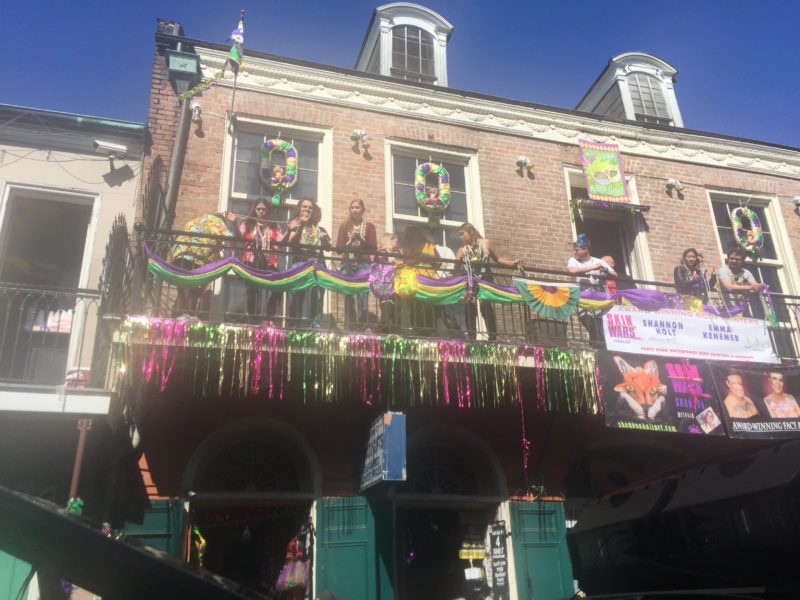 This joy of living manifests itself in  celebrations of the bounty given to us by generous natural resources and rich cultural treasures that have deep roots in the Bayou State. So, what do we do when we Laissez les bon temps rouler?  We throw a party, of course. And what do we do when we really have something to celebrate? We have a festival, and guess what, we do it right.
Mardi Gras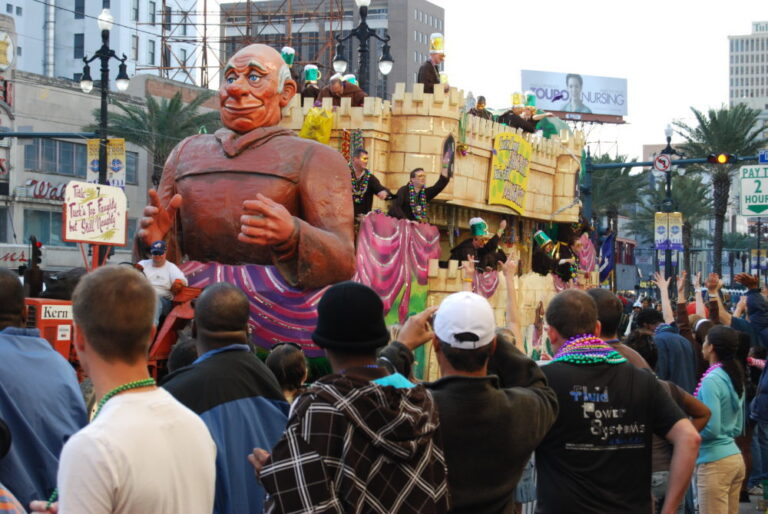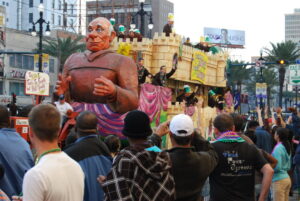 This huge, world famous festival, rich in history and tradition, is a huge weeks (and weeks)-long celebration, not only in New Orleans but also in most cities, towns and villages all over Louisiana. Mardi Gras Day, declared a state holiday in 1875, is the culminating celebration of the Carnaval Season that starts on January 6th, which is Twelfth Night or Epiphany, and runs through Fat Tuesday (Mardi = Tuesday, Gras = Fat), the day before Ash Wednesday. The season is highlighted by street parties, organized (and disorganized) organizations called Krewes and street parades where Krewe-members ride atop elaborate "floats", often with a satirical or mocking theme, and toss out "throws" to revelers along the parade route yelling "Throw Me Something Mister!". There are fabulous galas led by faux-royalty, king cakes designed to perpetuate the party all season long,  festivities both large and small and much more that mark the season's celebration in a run up to the penitent forty-days of lent in the Christian calendar.  
Distinctive, but in the same spirit as the New Orleans super-party is the uniquely special Courir de Mardi Gras celebration in the heart of Cajun country in towns like Mamou and Eunice. These festivities, dating back to medieval France, culminate in a celebration on Fat Tuesday when the traditional courir—the French word for run—is led by the capitaine followed by brightly costumed and masked participants on horseback, foot or trailer, making a miles long trek through the countryside communities, singing and dancing (and drinking) to collect ingredients that will become a communal gumbo. The key ingredient is the chicken which is chased and caught. The costumes are special and traditional, the drinking is customary. At designated stops, the capitaine releases a chicken as roadside spectators throughout the route cheer and courir participants dance and sing for gumbo ingredients. Sometimes the spectators hand out hot boudin for the runners to eat and it all ends up at a big community party, where the gumbo is prepared and enjoyed by all-talk about bon temps rouler-ing!  This is a truly unique Cajun country tradition-we're talking bucket list stuff here.
So, yeah, you missed Mardi Gras this year, but don't fret, not only will it be back next year, there are still the 400 other festivals and celebration waiting for you.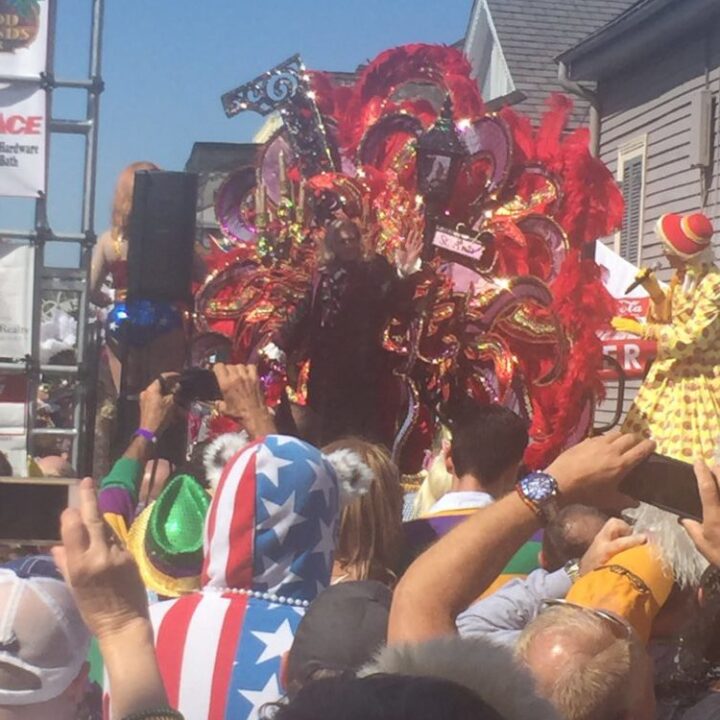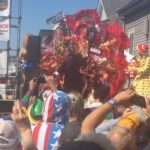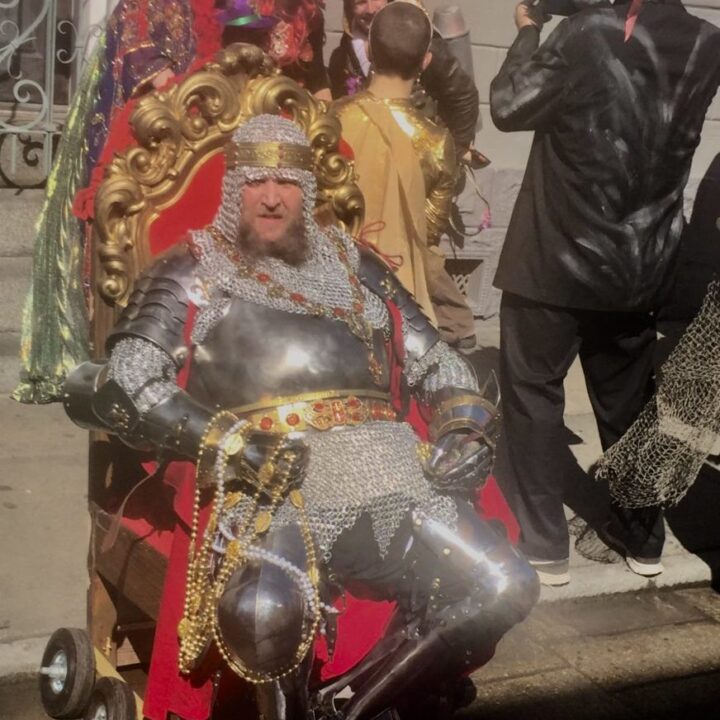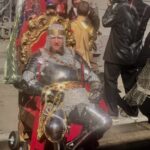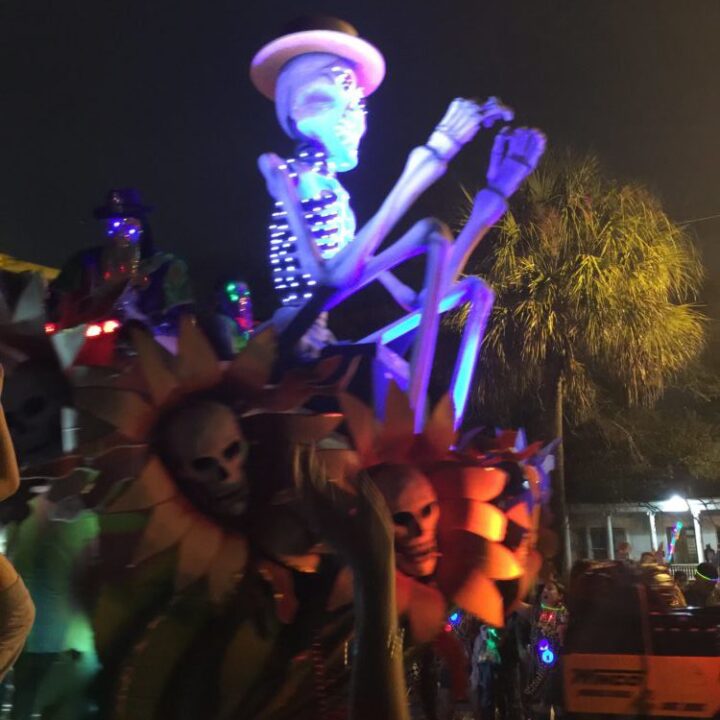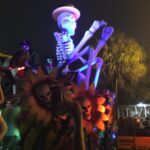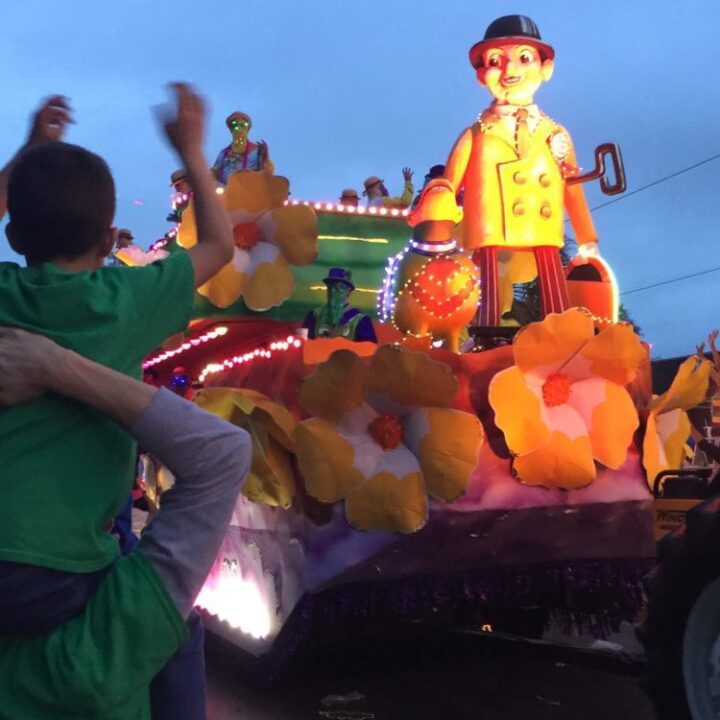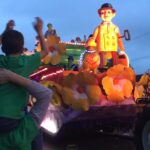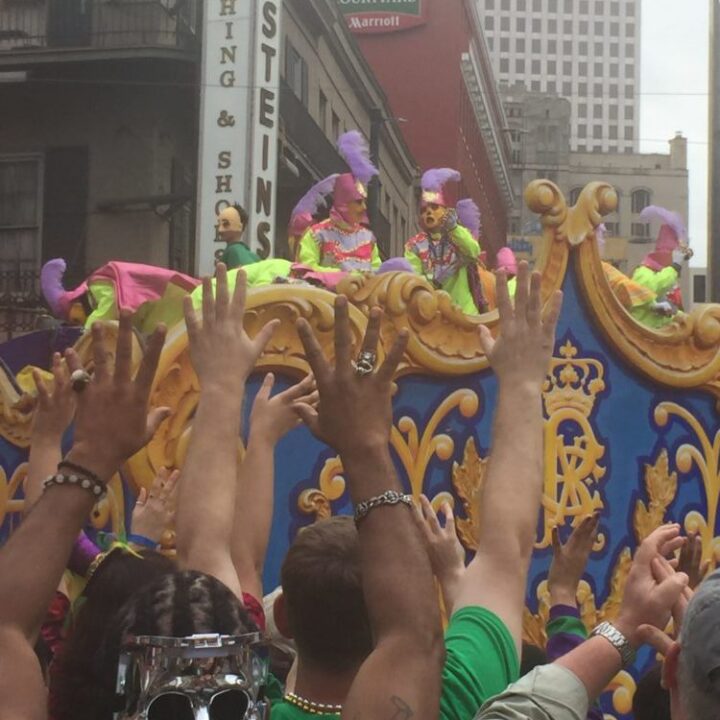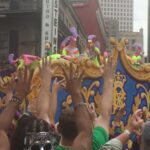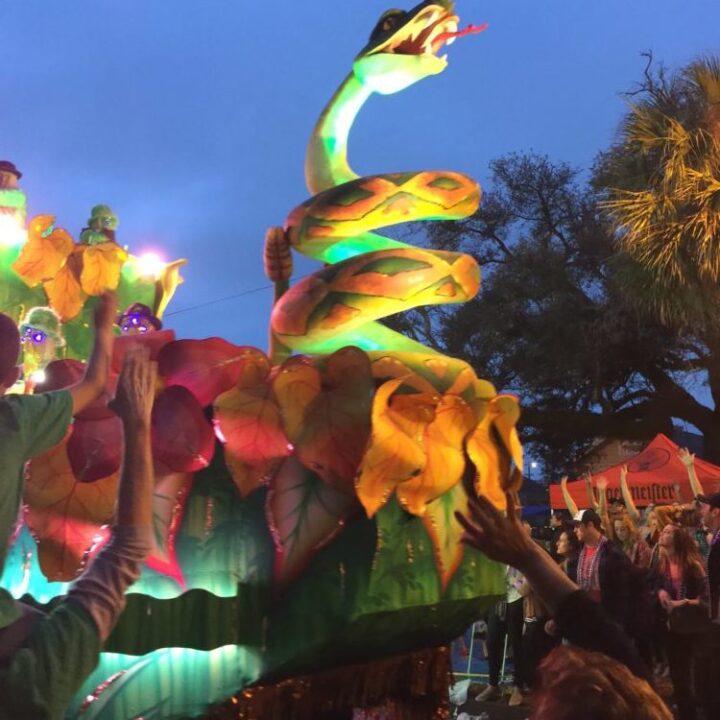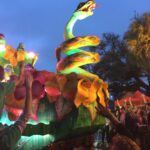 Jazz Fest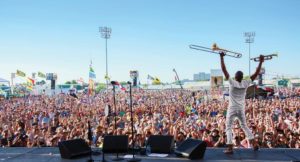 Another world renown festival is the New Orleans Jazz and Heritage Festival held annually in late April thru early May and celebrates all genres of musical heritage that have influenced New Orleans and thus the world. This Festival has grown so much that artists from all over the world come to perform and pay homage to the culture and heritage that has influenced music so much. Jazz Fest still celebrates local musicians from gospel choirs, jazz artists, Cajun and zydeco performers, New Orleans R&B and so many other contributors to the gumbo that is Louisiana music. While music is indeed a centerpiece of the Jazz Fest, the rich and diverse cultural heritage of New Orleans and Louisiana is fully celebrated through food, crafts, and customs. Jazz Fest supports the Jazz and Heritage Foundation which supports music education and the perpetuation of our culture and traditions. Hundreds of artists will perform on multiple stages and tents in front of a half million spectators over seven days of music and more.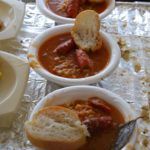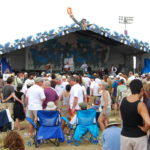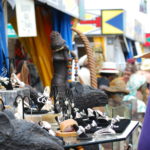 Louisiana is the Festival Capital of America.
There are more than 400 festivals all over the state that celebrate every crop,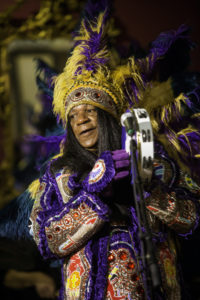 indigenous dish, wildlife species, every type of music, natural resource, history and much, much more. These annual observances celebrate just about anything you can think of-wildlife, oysters, strawberries, black bears, frogs, boudin, andouille, jambalaya, crawfish (there are about 11 crawfish related fetes), shrimp, the French Quarter, tamales, music of all types, industries, ducks, peaches, and on and on and on. Think of something and I bet there is a festival in Louisiana where its celebrated. But these festivals not only celebrate the indigenous, they also help build communities, share different cultural experiences with all people and give us a chance to celebrate life together. And if that isn't enough, there's always a charity or good cause that benefits from the festival and many select Queens to serve as good will ambassadors for festival organizations.
Mardi Gras and Jazz Fest would be plenty for some places, but that's just the beginning in Louisiana. With over 400 festivals all over the State, there is something being celebrated all the time.  Here's a small sampling of some of the most popular annual festivals. (Some of these websites have not been updated for 2018 by the organizers, but there is alot of information there and most have Facebook pages as well).
Boudin Festival, Scott, LA, April 6-9; French Quarter Festival, New Orleans, April 12-15; Blues Festival, Baton Rouge, April 14-15; Jazz and Heritage Festival, New Orleans, April 27 – May 6; Festival International De louisiane, Lafayette, April 25-29; Crawfish Festival, Breaux Bridge, May 4-6; Jambalaya Festival, Gonzales; Peach Festival, Ruston, June 22-23; Catfish Festival, Des Allmands, June 22-24; Essence Festival, New Orleans, July 5-8; Shrimp and Petroleum Festival, Morgan City, August 30 – September 3; Cajun Music Festival, Mamou, September (TBD); Sugar Cane Festival, New Iberia, September 27-30; Andouille Festival, LaPlace, October 19-21; Festival Acadiens et Creoles, Lafayette, October 11-14; Gumbo Festival, Bridge City, October 12-14. 
This is just a small sample-there are hundreds more.
Pass a Good Time
Thats what we do, even on the days when you need a break from the festivals, there's still lots to do. Take a swamp tour, check out some of the local breweries and distilleries, if its crawfish season, head to Pat's in Henderson to suck da heads and pinch da tails, try a world class resturant or just hang out in one of the many local neighborhood bars and restaurants.  If you just want to hang with friends and soak up that Louisiana flavor, whip up some Jambalaya or Crawfish Etouffee and have your own festival. You'll catch the joie de vivre and you won't want to let it go!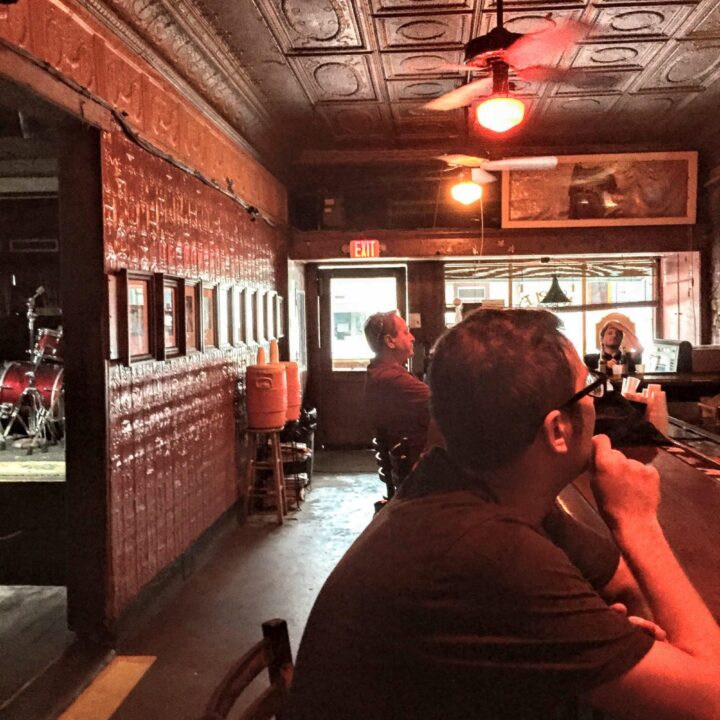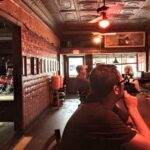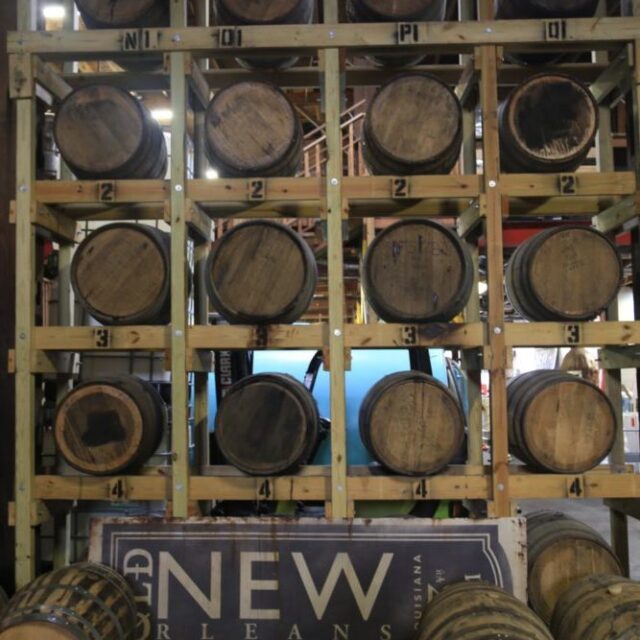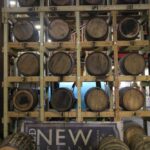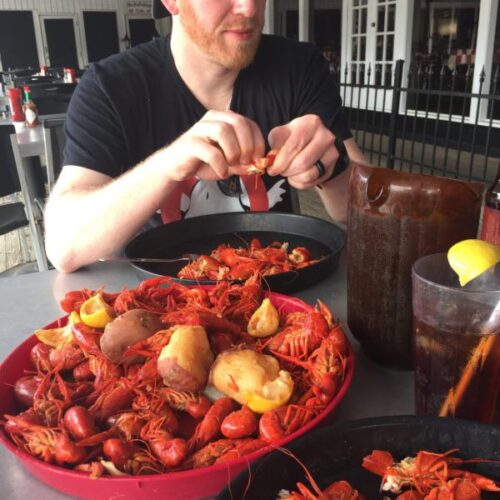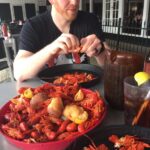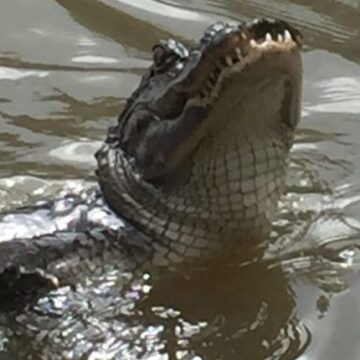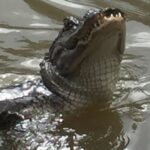 Plan a trip to the Bayou State and be ready to pass a good time and laissez les bon temps rouler! Other States just have the State Fair to look forward to.....but guess what, we have a couple of those too-one in Baton Rouge and one in Shreveport!
If you have any questions or comments or you just want to tell us about your Louisiana experience, drop me a comment below.
Yeah You Right!