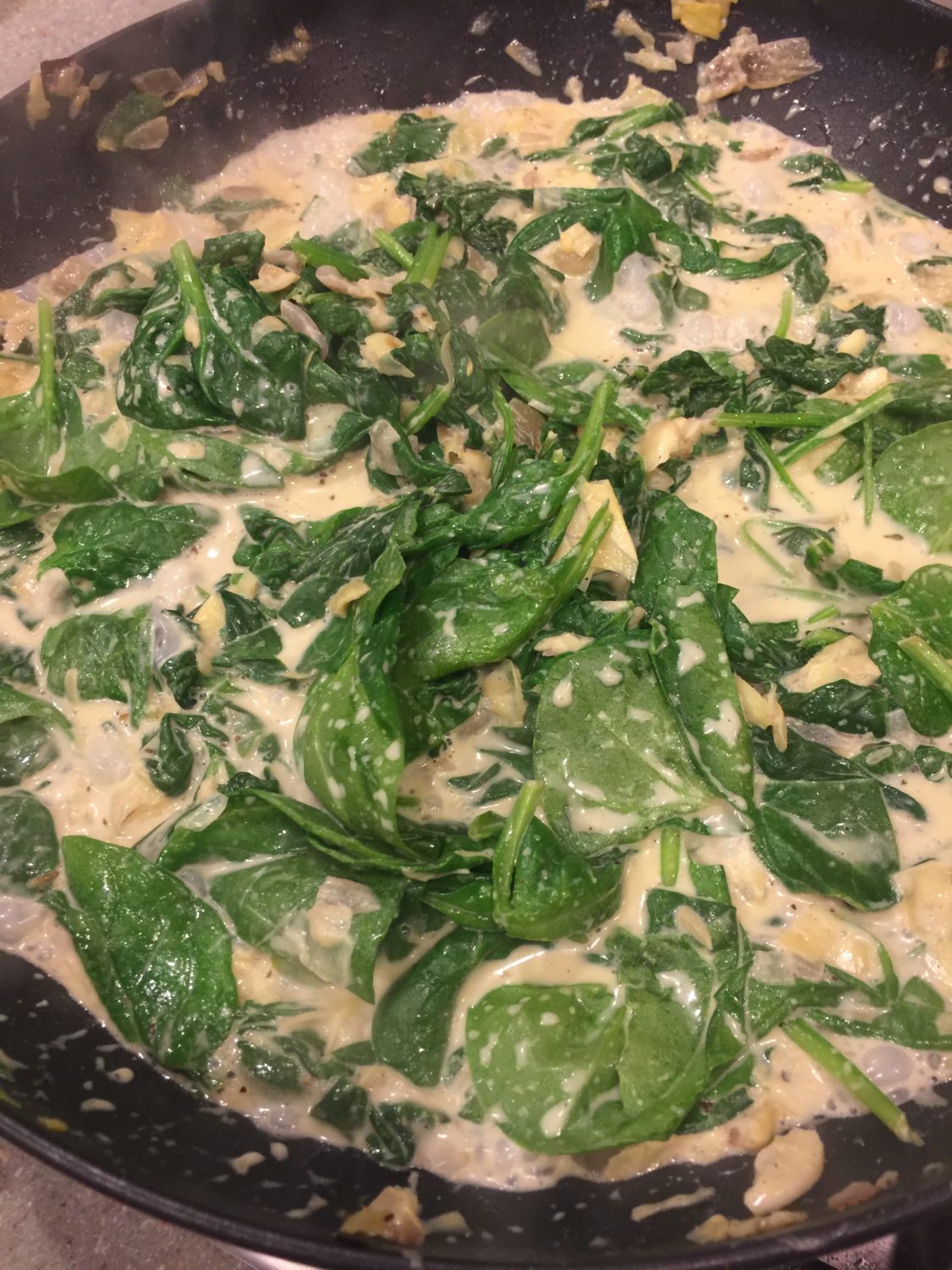 Creamed spinach with artichoke is a top-shelf side dish that is sure to impress your guests-just don't tell them how easy it is to prepare! This is my personal favorite side dish to serve with a grilled steak. A few simple modifications and you have the makings of a fabulous spinach and artichoke dip.
Servings

Prep Time

Cook Time

Calories Per Serving

6

People

15

Minutes

20

Minutes
Prepare the frozen spinach as directed on the package; drain if necessary. If using fresh spinach, rinse well and set aside to drain. Pat dry with a paper towel.

Slice the shallots and artichoke hearts and chop the garlic and set aside.

Add 1 tablespoon of butter to a sauté pan over medium high heat. When melted and starting to foam, add the shallots and sauté until starting to clear.

Add the artichoke hearts and garlic and continue to sauté.

Add salt and pepper and the remaining tablespoon of butter.

When starting to melt, add the heavy cream; starting with about 1/2 cup. Bring to a boil then lower the heat to maintain a simmer; continue stirring and shaking the pan until starting to thicken.

Add the spinach and blend together. Stir in the Romano cheese.

Taste for salt and pepper and add if needed; continue to simmer until thickened to a creamy consistence.
This recipe works well with fresh spinach (pictured above before it thickened), but you need at least a pound because it reduces down.  Probably my favorite is using frozen spinach that can be steamed in the microwave.  Frozen spinach in a block also works, but make sure to drain off all the liquid in a colander or strainer then squeeze out the remaining water before using.